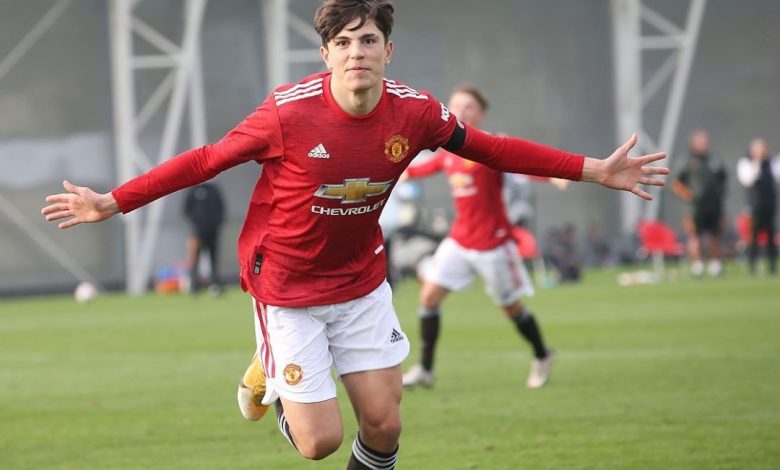 Young Blood
 Manchester United continue to inject themselves with youth ahead of the EPL season.
The latest to join the Reds is 16-year-old striker Alejandro Garnacho.
Marc Jurado and Alvaro Fernandez will join him from Barcelona and Real Madrid respectively.
Stiff competition
Man United had to fend off the likes of Real Madrid and Borussia Dortmund to get the youngster.
According to Spanish outlet Marca Garnacho will move to the United Academy on a five-year contract.
Spanish Invasion
Garnacho is the fourth Spanish player in the past couple years to come to Old Trafford. Mateo Mejia was brought to Manchester United from Real Zaragoza.
Bright Future
Garnacho drew the attention of many big clubs rising through the ranks at Athletico Madrid.
Now he'll get to follow in the footsteps of his idol, Cristiano Ronaldo.
The Spaniard will likely work with United Academy Manager Nicky Butt when he arrives.
Expect to see him rise through the ranks quickly though.
He's been deemed as one of the jewels in the Athletico youth squad.
The Spanish club apparently tried to keep him and have not made his exit easy.
They will receive some compensation as a result of this move.
What happens next
Garnacho will arrive from Spain later this week. As part of COVID measures he will have to quarantine for 14 days.
Both relevant Football Associations need to give clearance before a transfer is complete.
Fernandez just needs to finish his quarantine.
Jurado and Garnacho still need the ok from the Royal Spanish Football Federation. (JSL)