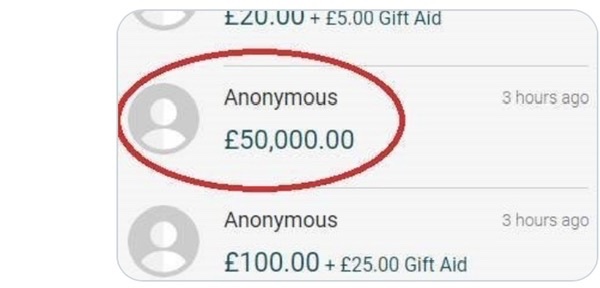 A local charity designed to help local communities hit hard by COVID received a very generous donation.
The Greater Manchester Mayor's Charity known as #oneGM got an anonymous donation of £50,000.
The money donated goes to local support for those hardest hit by the economic impact of the coronavirus.
Greater Manchester has been one of the hardest-hit areas since the pandemic.
There have been over 2,000 cases recently reported in the region.
Oldham alone has an infection rate of 655.0.
Recently Tier-3 restrictions were imposed on the region, along with a £60 million package.
Mayor Andy Burnham recently tweeted out a big thank you to the donor.
"To whoever has anonymously donated £50,000 to the #oneGM campaign today, I genuinely don't know how to thank you enough. You've given us hope that we can get people through this."
The online charity is up and running until the end of the year.
You can donate by clicking here. (JSL)