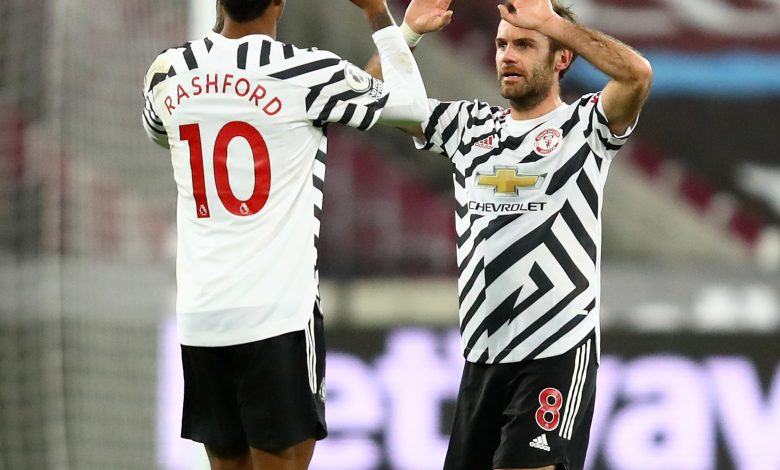 Rags to Riches
 Marcus Rashford's opening goal last weekend at Leicester City etched his name among the greats in Manchester United's footballing history.
That goal was his 50th in the Premier League a mark very few United players have reached.
The local boy who grew up on hard times in Wythenshawe has become an inspiration for his campaigns to end child poverty and hunger.
Coming into form
 Rashford had as good a debut as one could have asked for in the Premier League with two goals and an assist against Arsenal in 2016.
He's reached the half-century mark in goals though thanks to his work over the past two seasons.
23 of his now 51 goals have come in his last 45 Premier League appearances, since the start of the 2019/20 season.
Quick learner
 He's still well behind some iconic United players for most Premier League goals with the club but at 23 years and 56 days, he's the third-youngest player to notch 50 for the Reds.
The only ones to do it quicker are all-time leading scorer Wayne Rooney (22 years, 157 days) and Cristiano Ronaldo (22 years, 341 days).
Among active United players only Anthony Martial has more Premier League goals than Rashford with 52.
The Frenchman got his 50th in a 2-2 draw against Southampton near the end of last season.
A-List
 Rashford is the 11th player for Man United to score 50 or more since the league was rebranded in 1992.
The 23-year-old still has a ways to go to unseat the likes of Rooney, and Academy graduates Ryan Giggs and Paul Scholes who all past the century mark.
Here's a look at all the United stars through the years who've scored 50 or more for the team in the Premier League.
Note that this is as of December 29 and up to date following Rashford's goal against Wolves.
| | | |
| --- | --- | --- |
| Player | Appearances | Goals |
| Wayne Rooney | 393 | 183 |
| Ryan Giggs | 632 | 109 |
| Paul Scholes | 499 | 107 |
| Ruud Van Nistelrooy | 150 | 95 |
| Andy Cole | 195 | 93 |
| Ole Gunnar Solskjaer | 235 | 91 |
| Cristiano Ronaldo | 196 | 84 |
| Eric Cantona | 143 | 64 |
| David Beckham | 265 | 62 |
| Anthony Martial | 156 | 52 |
| Marcus Rashford | 157 | 51 |
Preferred teams
 In his time at Old Trafford Rashford's had some teams he seems to feast off.
Leicester City is one of those as the striker's scored five times in Premier League play against them.
He's scored four times against Bournemouth in his Premier League career and three against Manchester City, Tottenham, Chelsea and Liverpool.
Rashford's failed to score against only six top-flight clubs where he's featured.
His injury time winner Tuesday was his first Premier League goal against  Wolves.(JSL).