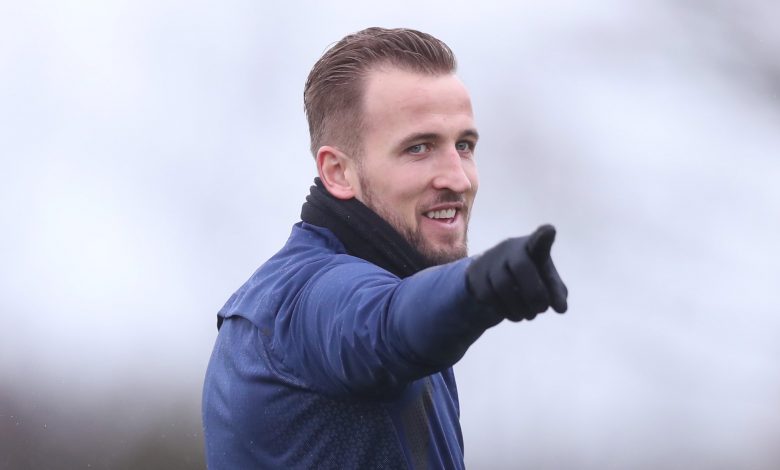 Making a Splash
 Manchester City is reportedly making a bid for one of England's most prolific strikers.
Harry Kane has over 150 goals in the Premier League and would definitely address the club's scoring woes.
A City team that led the league in goals a season ago with 102 has gone dry this season.
They've got a goal or less in more than half their EPL fixtures.
Injuries to Gabriel Jesus and Sergio Aguero haven't helped matters but it could be time for Pep Guardiola to explore other options.
Mr. Consistency
 One thing Kane brings to the table is consistency.
That's something we've seen in very short supply for the Sky Blues this season.
In his past six seasons at Tottenham, Kane's got goals in more than half his Premier League appearances.
He's shown in that time he's got the strength and stamina to withstand what can be a long season.
Kane's missed only 28 games in the EPL for Spurs in the past six seasons.
Since 2015 he's also made over 50 appearances for England scoring 32 goals and winning the Golden Boot at the 2018 FIFA World Cup.
He's been the top scorer in the Premier League twice in 2015/16 and 2016/17.
At 27 Kane appears to be aging like a fine wine.
This season he's shown he can also be a provider leading the league in assists with 11 so far.
Too many cooks in the kitchen
 When Spurs signed striker Gareth Bale on loan from Real Madrid a lot of questions were asked about where that leaves Kane in the team's rotation.
Bale has been high in demand for a number of years and his name alone has generated a lot of buzz at Tottenham.
Combine that with the play of fellow Spurs striker Son Heung-min this season (12 league goals) and one might see a scenario where Kane could leave the London side.
Shutout
 Harry Kane consistently gets his name on the scoresheet but he's never gotten his hands on a trophy.
Man City's got at least one trophy in each of the last three seasons.
A winning tradition at a place that's shown they'll do anything to stay at the top could be an enticing prospect for Kane.
Tottenham hasn't won any silverware since winning the Carabao Cup in the 2007/08 season.
 Hefty Price
 Like Lionel Messi, signing Harry Kane would be no easy feat.
His contract with Spurs runs out in June 2024.
Currently, the Spurs striker is earning close to £200,000 per week.
Given his contract and his impressive numbers in front of goal, you'd think he'll cost around £100 million minimum.
City is reportedly making an offer of £89 million to try and sway the prolific striker to move to Manchester.
Heir Apparent?
With Sergio Aguero set to become a free agent this summer it may be time for City to change the team's look up front.
If they choose to part way with the Argentine that'll leave an already massive void even bigger.
Someone like Kane could fill that void very easily. (JSL).