Football
Manchester City
Blues gunning for 12th straight home win against Magpies
Aguero hopes to return for Boxing Day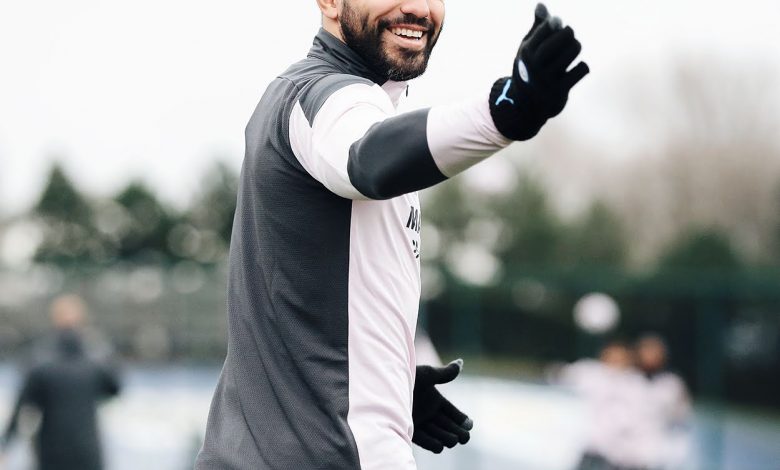 Manchester City will look to fight their way back into the Premier League title race when they face Newcastle on Boxing Day.
Pep Guardiola's team is fresh off a big 4-1 win over Arsenal in the Carabao Cup sending them into the semi-finals for a fourth straight season.
They'll hope to build off the four goals scored last game in an area that's been a problem for them this season.
Before the midweek tie City's scored one or fewer in their previous three games.
Lineup News
Man City could have some help in the scoring department this weekend as Sergio Aguero could be ready to return.
The club's record goalscorer played 16 minutes in midweek as Guardiola's been slowly easing him back into the lineup.
Defender Eric Garcia is the only other notable absentee with a leg injury.
Steve's Bruce won't have the same good fortune health-wise for Newcastle.
Captain James Lascelles and winger Allan Saint-Maxim are still recovering from COVID and likely won't be available.
Frederico Fernandez might be ready after he missed the team's League cup loss to Brentford earlier this week.
Goalkeeper Martin Dubravka is still recovering from a heel injury and it's uncertain if he'll be back for Boxing Day.
Holiday Form
 It hasn't been pretty but Man City have yet to lose in their last five Premier League fixtures.
Draws against lowly West Bromwich Albion and a dull 0-0 draw against Manchester United have Guardiola's team looking to claw back into the title race.
They trail Liverpool by eight points for the top spot.
The Magpies will hope to recover from a devastating psychological blow this week as they were dominated at times by EFL side Brentford in their League Cup quarterfinal on Tuesday losing 1-0.
Newcastle's been up and down in the Premier League this season with two wins, a loss, and a draw in their last four games.
That draw came at the hands of Fulham last week, a team currently in the relegation zone.
Newcastle's only kept two clean sheets all season
Players to Watch
 If Sergio Aguero is ready to return he will relish a chance to face a side he's had plenty of success against.
The Argentine has 15 Premier League goals against the Magpies for City, more than any player has scored against a specific opponent in this competition.
You can bet City's defence will have their eye on Callum Wilson.
Newcastle's top goalscorer has eight in 12 matches already matching his goal tally from last season.
A goal Saturday would put him at 50 all-time goals in the Premier League.
Taking a beating
In past seasons Newcastle's not had a lot of good memories playing at Manchester City.
The Cityzens have won the last 11 matches against them at Etihad Stadium.
The last time Newcastle came away with all three points in Manchester dates back more than 20 years when they won 1-0 in September of 2000.
Keeping the ball out of their net hasn't been easy for the Magpies.
Man City have scored 61 times in the last 23 matches against them.
As a manager Steve Bruce has never won in 12 career Premier League matches at Manchester City.
All Bark No Bite
As impressive as Pep Guardiola's coaching resume has been, this season's not been his finest statistically thus far.
With just 23 points from 13 EPL matches it's the worst start he's had to a top-flight season.
His teams got just 19 goals in those 13 games which is the lowest goals-to-games ratio the Spaniard has ever had as a coach.
The good news is his teams done a great job defensively.
They've conceded the fewest goals in the league this season with 12.
Packing a Punch
 Boxing Day weekend has usually been good to the Cityzens.
Despite losing last season's match the Wolves 3-2 City haven't lost their Boxing Day weekend match in two straight seasons since 2005.
The last time the Blues played on Boxing Day they lost 2-1 to Leicester City.
Boxing Day has not been particularly kind to Newcastle as they've lost 14 matches on December 26 and conceded 42 goals.
The last time they won on Boxing Day was against Stoke City in 2013.
Homesick
 Newcastle's record on the road has been dreadful this season.
They've won only once in all competitions this season away from St. James' Park.
Game Info
 Saturday's game goes at Etihad kicks off at 8 pm. (JSL).