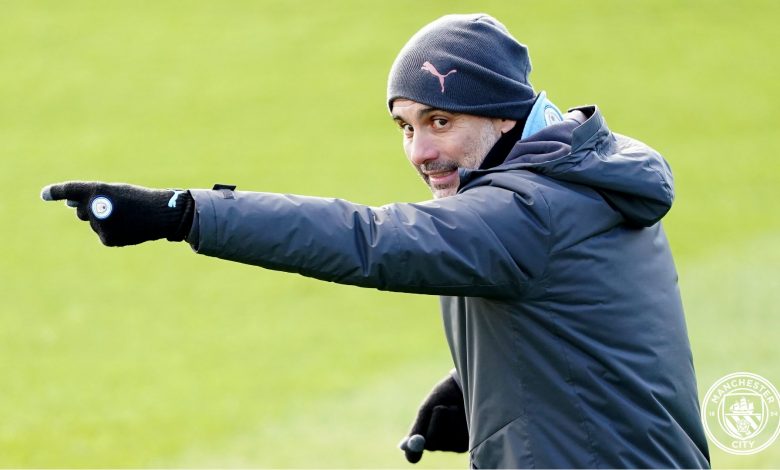 Turning the Page
Manchester City will hope they can build another winning run starting Wednesday against Southampton.
Pep Guardiola's men suffered their first defeat since November in any competition when they fell 2-0 to Manchester United. That loss put an end to a club-record 28-match unbeaten run in all competitions.
While losing is unfamiliar for the Sky Blues, the chance of a quadruple still exists, and that alone should be enough to keep them motivated.
City is currently 11 points clear of Man United in the Premier League table with ten games remaining. If they can win seven of those matches, it will guarantee a third EPL title for the Citizens in the past four seasons.
For the Saints, they're just playing out the rest of the season for pride really. Ralph Hasenhuttl's side won last week for the first time in 10 fixtures. They have some breathing room in the standings, but they can't afford another lengthy winless skid if they want to stay in the Premier League. Southampton is in 14th place right now, seven points clear of the relegation zone.
Lineup News
Pep Guardiola hinted this past weekend we could see some fresh legs.
I don't know that being out since December makes Nathan Ake fresh, but he is healthy again and could get a chance to play Wednesday.
Phil Foden, Aymeric Laporte, Kyle Walker, and Bernardo Silva were all omitted from the side last weekend and all hope to return in mid-week.
Ralph Hasenhuttl has to deal with the absence of Danny Ings once again. The club's leading goalscorer limped off the pitch early in their 2-0 win at Bramall Lane.
Michael Obafemi, Oriol Romeu, William Smallbone, and Theo Walcott will likely join Ings on the sidelines.
Getting their Groove Back
If Man City want to get back their swagger, playing Southampton is an excellent place to start.
The Saints defence has been downright awful this year, conceding 25 Premier League goals in their last 11 fixtures.
As if a 9-0 defeat to Man United wasn't bad enough, the Saints followed up that embarrassment with four league losses in their next five matches. 
City has won eight of their last nine matchups with Southampton in all competitions, including a 1-0 win earlier this season.
The Sky Blues have scored at least three goals in four of those nine matches versus the Saints, including a 6-1 thrashing at the Etihad back in November 2018.
On the Road Again
Wednesday will be Southampton's fourth consecutive Premier League fixture away from home.
Last weekend's win at Bramall Lane was the Saints first road win in their previous eight Premier League matches.
It's been quite some time since they've got three points at the Etihad.
The only time they've won on City's new home field came in Southampton's first visit there in April 2004.
Pep Guardiola lost a home fixture on Sunday but seeing him lose two in a row is unheard of, literally. In his entire managerial career, the Spaniard has never lost consecutive league fixtures, be it with Barcelona, Bayern Munich or now Man City.
Man City hasn't lost back-to-back Premier League home fixtures since 2016.
Starting a Streak
For over three months, Man City was incapable of losing.
On the rare occasion when Guardiola's side has lost, they've responded impressively.
After losing to Tottenham 2-0 in November, they equalled the longest unbeaten run in club history with 28. When they fell to Leicester City in their second game of the Premier League season, they answered back by going undefeated in nine straight matches across all competitions.
The Saints haven't even come close to either of those runs this season. If they can upset the Sky Blues Wednesday, it'll be the first time they've won back-to-back league games since before Christmas.
Playing their Part
With the Citizens hungry for victory and facing a wounded animal in Southampton, you'd have to think that's as good a time as any to give Sergio Aguero a start.
The Argentine's had a miserable season spending it primarily on the sidelines or in quarantine.
City's record goalscorer has six goals in his last six appearances versus the Saints.
Raheem Sterling may get to rest though the City striker has a strong case as to why he should play.
Sterling has 11 goal involvements in 16 Premier League games against the Saints.
Southampton's leader in that department this season is James Ward-Prowse with 11 goal involvements.
Over the Hump
Lady luck's been on the side of Man City in mid-week games of late. The Sky Blues have won each of their last 13 Premier League fixtures played on a Wednesday. That's their longest winning run on a specific weekday in the competition's history.
Giant Killers
Southampton isn't only fighting to stay afloat in the Premier League, but they're also seeking to accomplish a very rare feat in English football.
Twice already this season, the Saints had beaten sides that were top of the table when they faced them, beating Everton in October and Liverpool in early January.
A win over Man City Wednesday would make them the first English top-flight side to beat three different league leaders in the same campaign since 1981-82. That season the Saints beat Ipswich, Man United and Swansea.
Managers Words
Heading into Wednesday's match, City boss Pep Guardiola says despite Sunday's defeat, they aren't going to change the way they prepare.
"There is still a lot of work to do to arrive in the last games in contention to win the Premier League. We are alive in all competitions.
"No, absolutely not (will there be a change in preparation). Even when we win, it's forgotten. When we lose, the same.
"We are not going to be depressed – it's football. You can lose games. The not normal thing is what we have done [winning run]. United is a top side, top club.
"Every team is fighting for something. We are seeing how tough the games are. Tomorrow will not be an exception."
Match Info
Wednesday's game at the Etihad kicks off at 6 pm. (JSL).