Football
Manchester City
Shopping Around for Strikers
Man City have several goalscoring options they could sign this summer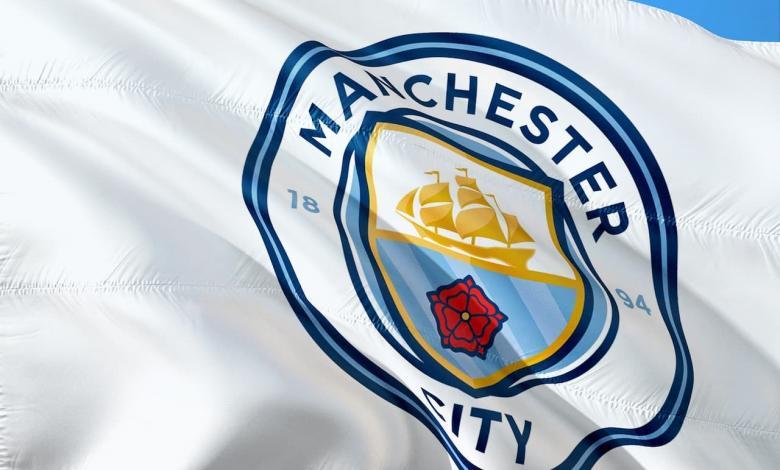 Goals
Manchester City has some specific goals in mind this summer, literally.
With the expected departure of record goalscorer Sergio Aguero, the Citizens are reportedly searching for another naturalized goalscorer.
Pep Guardiola's side is heavily favoured to regain the Premier League title as they currently hold a 10-point cushion in the table.
City's won 18 consecutive games and is unbeaten in their last 24.
Despite all the records they've broken in recent weeks, one area that's been missing this season is goals.
In each of the team's last three league campaigns, they've averaged 2.5 goals per game. This season that average is down to 2 per game.
A big reason is the injuries and illnesses of record goalscorer Sergio Aguero while Gabriel Jesus has lacked consistency in his place.
While COVID has significantly hampered the finances of several big clubs, Man City's owners based in Abu Dhabi seem to operate in a different environment.
Last July, the Court of Arbitration for Sport (CAS) overturned a two-year ban imposed against the Sky Blues for breaching UEFA's financial fair play (FFP) regulations.
In the last decade, Man City has spent around £1.5 billion on signing players. Last summer, they forked over £120 million on Ruben Dias, Nathan Ake, and Ferran Torres.
While Guardiola has changed the attacking set-up, so they don't need to depend on a classic centre-forward, it'd be hard to pass up on an opportunity to sign some of the talent available this summer.
Here's a look at a few names that could soon be on the market.

Erling Haaland- Borussia Dortmund
If there's such a term as "power forward" in football these days, the first name you'd think of would be Erling Haaland.
The Norwegian striker is in excellent goalscoring form this season, with 17 goals in 17 Bundesliga matches.
Dortmund's leading goalscorer also has five in the Champions League, proving his versatility and consistency.
At 20-years-old he may still be a little raw for Guardiola's liking, but there's no disputing his pedigree in front of goal.
His age, along with a vast improvement in link-up play, make him a tantalizing prospect that Guardiola may want to mould.
Kylian Mbappe-PSG
He's never been linked to Man City, but you have to think the name Kylian Mbappe's been talked about in the club's front office.
The rumour is the PSG forward could join French legend Zinedine Zidane at Real Madrid.
However, lately, Los Galacticos have been in an awful financial situation, which means it's unlikely they'll try to sign him before his current contract expires in 2022.
Would City dare to swoop in before that to try and woo the 22-year-old into joining the Premier League?
Pep Guardiola saw up close and personal how lethal Mbappe can be. The Frenchman scored twice, helping Monaco upset the Citizens in the Champions League in 2017.
The 2018 World Cup winner's speed and skill would definitely translate well to the Premier League.
He's remarkably consistent in all competitions with 16 goals in Ligue 1 and another five in the Champions League.
Again, though, you have to wonder, is he the kind of striker Guardiola wants?
Mbappe is a born and raised Parisian. The big question is will he decide his future with his heart or head.
Joao Felix-Athletico Madrid
Perhaps the most well-suited player to Pep Guardiola's style of play is Joao Felix.
The Portuguese striker acts as more of a drifting forward than a goal poacher but is remarkably versatile.
So far Felix has yet to prove he's worth the 126 million Euros they paid to get him from Benfica.
What he brings to the table is sharp touches, an innate understanding of the game, and some fantastic fluid movements.
Felix does well when he drops deep and draws a lot of attention, which frees up space for his teammates.
If City is to make a move for him, you'll expect them to give Felix a significant pay cut.
So far in this domestic campaign, he has three goals from seven matches.
Other names
There's plenty of other strikers who will get a lot of attention this summer.
Lionel Messi was thought to be headed to the Etihad last summer before a contract clause derailed that prospect.
At the start of this year, I mentioned the possibility of Harry Kane joining the Cityzens.
Kane's got a proven goalscoring pedigree and has 11 assists in this campaign. His versatility this season shows he's more than just a cherry picker.
Earlier this month, there were talks that Belgian striker Romelu Lukaku is on City's radar.
Like Kane, the Inter striker is consistently chipping in.  He leads his team with 17 goals in Serie A this season while adding five assists.
Adjusting to the English game won't be a problem for Lukaku, who spent two seasons at Old Trafford.
There's plenty of talent available, but who will Man City want to reel in? (JSL)