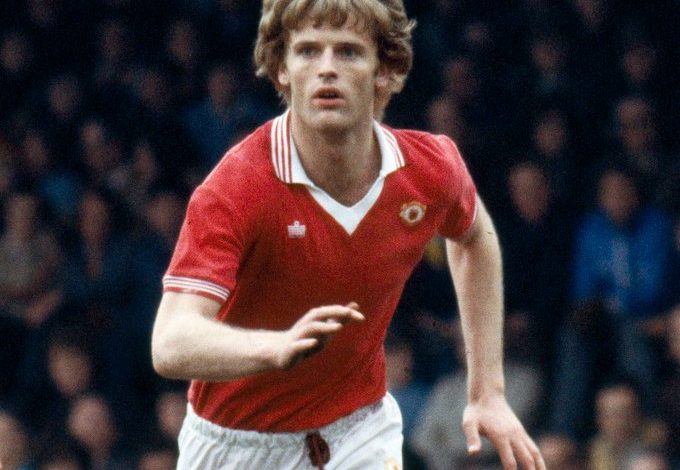 "Cruel disease."
Another former Manchester United player is battling a devastating disease that's plagued many footballers lately.
Gordon McQueen's family confirmed the ex-United defender is battling vascular dementia.
They say McQueen was formally diagnosed with the condition last month.
"As a family, we felt it was important to let people know, particularly if raising awareness can help others in similar situations," they said in a statement.
"Whilst as a family we've found it hard to come to terms with the changes in dad, he has no regrets about his career and has lived life to the full.
"He had unforgettable experiences in his playing days with Scotland, Manchester United and Leeds United, and also took so much from his coaching and TV work in more recent times."
On Twitter, his daughter Hayley said: "Heartbreaking not to be spending precious time with dad of late but trying to stay positive & also raise awareness about vascular dementia as a family. It's a cruel disease but had plenty of help recently from both @PFA & @FA. Thank you for the messages of support on here already."
What is Vascular Dementia?
According to the NHS, vascular dementia affects around 150,000 people in the UK. They say it is caused by reduced blood flow to the brain leading to gradual changes and damage to the organ.
The McQueen family spoke on behalf of Gordon, saying they "want footballers of today's generation to know there may be risks with persistent heading of the ball."
Neurosurgeon Dr Willie Stewart led the research into football's links with dementia. He warns this issue is "not just for older-era footballers but modern-era footballers as well".
McQueen sadly is far from the only footballer dealing with this disease.

Former United midfielder Nobby Stiles died of dementia in October.
Ex-United legend and former World Cup winner Sir Bobby Charlton has been battling dementia since late 2020.
Charlton's brother Jack a former teammate of McQueen at Leeds, died last year from the disease.

The Football Association (FA) currently supports two independently led research studies examining former professional players for early signs of neurocognitive degeneration.
His career
McQueen's career as a footballer had several glorious moments.
The 68-year-old made 381 senior appearances for St. Mirren, Leeds and Man United before finishing his career in Hong Kong at Seiko SA.
The Scotsman joined Leeds United in 1972,  helping Don Revie's side win the English First Division two seasons later.
In 1975 he was part of the Leeds side that made the European Cup Final, losing to Bayern Munich.
He joined Man United in 1978, helping the Reds win the FA Cup in 1982-83 and the Charity Shield in 83.
The defender earned 30 caps for Scotland scoring five goals.
In 2012 he was inducted into the Scottish Football Hall of Fame.(JSL).