Football
Manchester United
Fernandes named United Player of the Year despite playing only half a season
Portuguese midfielder honoured for tremendous season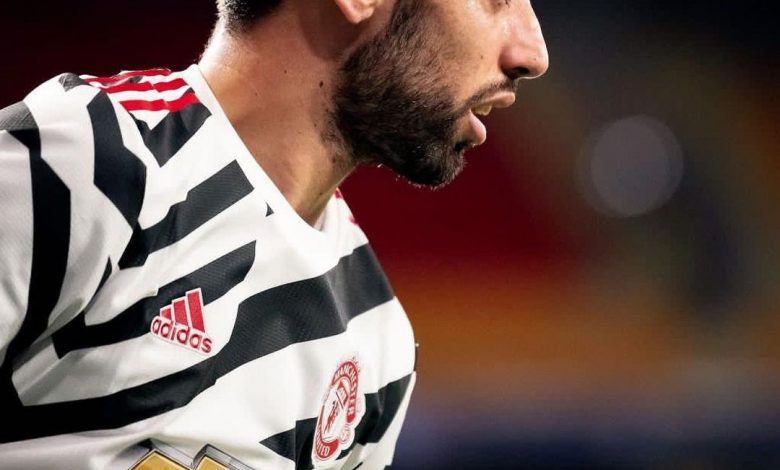 Manchester United midfielder Bruno Fernandes took home the Sir Matt Busby Player of the Year Award for 2019-20.
The award is voted on by fans each year.
His seasonal stats
He's been a pivotal player in midfield since arriving in January to Old Trafford.
In 22 games this past season the Portuguese international scored 12 goals and added 8 assists.
His exceptional play spearheaded United's unbeaten run of 14 games in EPL play.
His coolness under pressure was noticeable as he converted eight straight penalty kicks for the club last season.
Fernandes was voted Player of the Month four times (February, March, June and August).
Slim margin
The voting for the prestigious award was extremely tight.
Fernandes got 35.5 percent of the vote, narrowly beating Anthony Martial at 34 percent, while Marcus Rashford received 10 percent.
Elite company
Fernandes joins some very elite winners of the award.
Last season Luke Shaw took home the award for the Reds.
Goalkeeper David de Gea has won the award four times in the past seven years.
Wanting more
When speaking about the award Fernandes said it was a "great honour" and assures fans he will be looking to win more for the club "very soon".
He went on to say: "You always feel good when you win these kinds of awards, and I am no different. I am really happy.
"I want to add this to so many trophies for the club and for the fans because I think they deserve [it]."
The quest for the EPL title for Man United starts Saturday when they face Crystal Palace. (JSL)