Football
Manchester City
City look to advance to fourth straight League Cup Semi-Final
Blues face the Gunners on Tuesday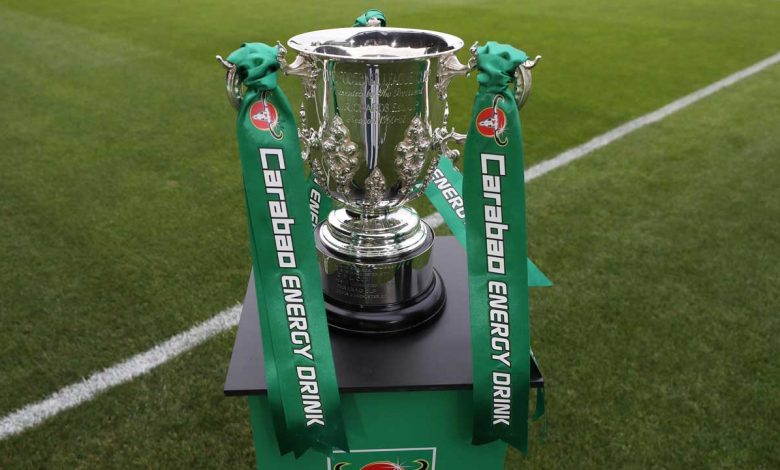 Settling the Score
 Manchester City heads to Emirates Stadium Tuesday to battle Arsenal in the quarterfinals of the Carabao Cup.
Pep Guardiola's men are hoping for a little revenge after the Gunners knocked them out of the FA Cup semi-finals last season 2-0.
On the other hand, Mikel Arteta's side is looking to avenge the 1-0 loss to City in the Premier League this season.
The Gunners also lost in the Carabao Cup final in 2017-18 to City 3-0.
Night and Day
 Both teams have struggled in the Premier League at times this season.
The Gunners have only two points in their last seven EPL fixtures.
City's unbeaten in their last five Premier League matches but they remain eight points out of first in seventh place.
In Europe however, both sides have been lights out.
The Gunners are a perfect 6-0 in the Europa League scoring 20 goals and conceding only six.
The Cityzens collected 16 points in their Champions' League group stage conceding only once in its opening match.
Road to this point
 Getting to this stage of the competition has been much tougher for Arsenal than for City.
Arteta's side had to dispose of Leicester City in round 3 before beating Premier League champions Liverpool 5-4 in the fourth round.
For City the roads not been nearly as tough.
A 2-1 win over Bournemouth and a 3-0 win against Burnley has Guardiola's men in the last eight for the fifth time in the last six seasons.
Lineup News
 City could be without Gabriel Jesus who didn't travel with the team this weekend in their 1-0 win over Southampton.
The Gunners continue to monitor the health of leading goalscorer Pierre-Emerick Aubameyang who missed the weekend's loss to Everton.
Granit Xhaka is still serving a suspension so he won't play.
Thomas Partey is questionable for Arsenal with a thigh injury.
League Cup history
 These teams have faced each other in this competition eight times before with each side having a share of success against the other.
Arsenal won five of the first six matches against City in the League Cup, the other one resulting in a draw.
City's come out on top in the last three meetings against them in this tournament.
Staying Clean
 Arsenal has yet to concede in this tournament this season keeping a clean sheet against Leicester City and Liverpool.
Home
 Two of City's three League Cup wins against Arsenal have come at Emirates Stadium.
Arsenal's never won against City in this tournament at the Emirates.
The Gunners' last home win in the League Cup versus City came in 1986 when they called Highbury home.
Match Info
 Tuesday's match from Emirates Stadium takes place at 8 pm. (JSL).