Football
Manchester City
City look for 14th Straight Premier League win over West Brom
Baggies hoping for first ever win at Etihad Stadium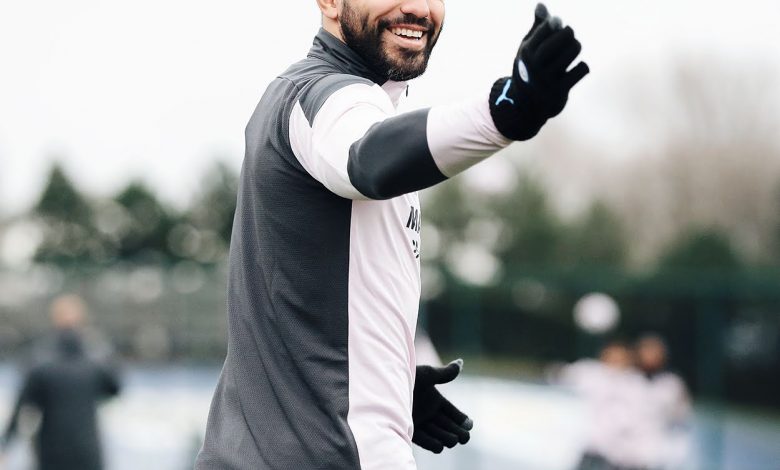 Right back at it
 Manchester City is back in action on Tuesday facing West Bromwich Albion.
Both teams will be playing on two-days rest after their Premier League matches this past weekend.
For City, it'll be their third match in a week.
Lineup News
Sergio Aguero could return to the City squad after missing the Manchester Derby due to illness.
The club's all-time leading goalscorer is back training with the team
Eric Garcia and Oleksandr Zinchenko are out through injury.
For the Baggies striker, Matheus Pereira will serve the second game of his three-match ban after being dismissed in the team's 5-1 loss to Crystal Palace.
Meanwhile, Kyle Bartley (calf), Conor Townsend (knee), Sam Field (knee) and Hal Robson-Kanu (arm) are all out for West Brom.
Opposite Directions
 Tuesdays match has very different stakes for each side.
The Blues are currently in ninth place with 19 points but with a win could move into a tie with Chelsea for third.
For the Baggies and Slaven Bilic, it's a fight for survival into the top-flight as West Brom sits in 19th with six points.
A win moves the Baggies out of the relegation zone two points clear of Fulham for 17th.
Whipping Boys
 To say Man City's done well against West Brom in the Premier League would be an understatement.
Quite simply the Blues have pummelled the Baggies on a number of occasions through the years.
City's won the last 13 matches between both sides in the Premier League, and if you include the league cup it's up to 14.
In the last 13 EPL games, City's won five matches against West Brom by three goals or more.
West Brom's been shut out in six of those top-flight matches versus City.
The last time the Baggies beat City was in the league cup on September 22 2010 when they edged the Blues 2-1.
The Baggies last earned a result on the road against City back in August of 2005 with a nil-nil draw.
That draw is one traveling West Brom fans will remember as earning points is very rare for their squad in Manchester.
In fact, since the Premier Leagues' creation, the Baggies have only managed one victory ever in Manchester.
That came back on February 1 2003 when they won 2-1 at Main Road.
In 11 trips to Manchester for an EPL match, the Baggies have earned a mere five points.
They've never won at Etihad Stadium.
Current Form
 Pep Guardiola's side is unbeaten in its last six matches across all competitions.
Bilic's side has lost two straight after their lone victory of the season on November 28th against Sheffield United.
Doubling Up
 Man City's record over the past decade is not the only mismatch we see on paper between these sides.
Statistically speaking West Brom's top goalscorer this season Callum Robinson has only two goals in 11 matches.
City's top Premier League scorer Riyad Mahrez has twice as many (4) in only eight games.
The only Baggies players with assists this season are Mattheus Pereira (2) and Darnell Furlong (2).
Man City's midfield ace Kevin De Bruyne has two more assists than both of them combined (6) having played one less match.
Seventh Heaven
 The one constant we've seen from City in their current form has been their strong defensive game.
City's got six consecutive clean sheets heading into Tuesday's game.
Since a 5-2 drubbing against Leicester City in game number two of this season, Man City's only conceded one Premier League goal at home.
That came against Liverpool in a 1-1 draw.
Slim Margins
 The Baggies may be near the bottom of the table but they've shown a lot of fight nonetheless.
Three of the team's last five defeats have been by a single goal, one of them coming against league leaders Tottenham.
West Brom is capable of an upset as they showed with a 3-3 draw against Chelsea in their second fixture this season.
Match Info
Tuesday's match kicks off at 8 pm from Etihad Stadium. (JSL).