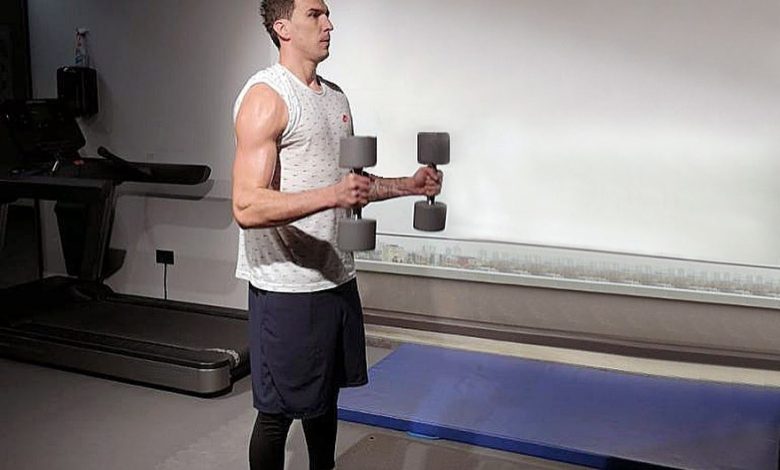 A former Old Trafford mainstay is offering some free advice to the United brass on how to handle the transfer market.
It seems a deal for Jadon Sancho is still on the table, however Borussia Dortmund don't seem to want to budge on the asking price of over £100 million. Should a deal get done with Sancho there would be little money left for the Reds to spend before the end of the transfer window.
But former international Owen Hargreaves believe he has a solution, don't pay a fee to sign someone. More specifically the ex-United ace is looking at striker Mario Mandzukic.
The Croatian who helped his country reach the World Cup Final in 2018, is without a team after ending his contract with Quatari side Al-Duhali back in July.
Mandzukic is probably best known for spells he's had with Juventus, Bayern Munich and Real Madrid.
Like many out there Hargreaves believes United need a centre-forward. Despite the impressive form of Rashford, Martial and Greenwood down the stretch Hargreaves notes they were still well behind league champions Liverpool. This season Man United finished fifth in goals with 66, Liverpool were first with 85.
This is not the first time the name Mandzukic has been linked to Old Trafford. During the reign of Jose Mourinho he was reportedly a target of theirs but perhaps his price was too high.
If there is indeed no price for Mandzukic is he worth the signing? Mandzukic certainly would provide a veteran presence with a goal scoring reputation but do you risk messing with the solid chemistry their top three strikers have had this season? Martial has been the mainstay at centre-forward this season, does Solskjaer want to risk displeasing the Frenchman? Also, Mandzukic is now 34.
A lot of questions are still up in the air when it comes to the transfer market and United may be at the forefront of it. We'll have to see if Solskjaer takes Hargreaves advice. (JSL)