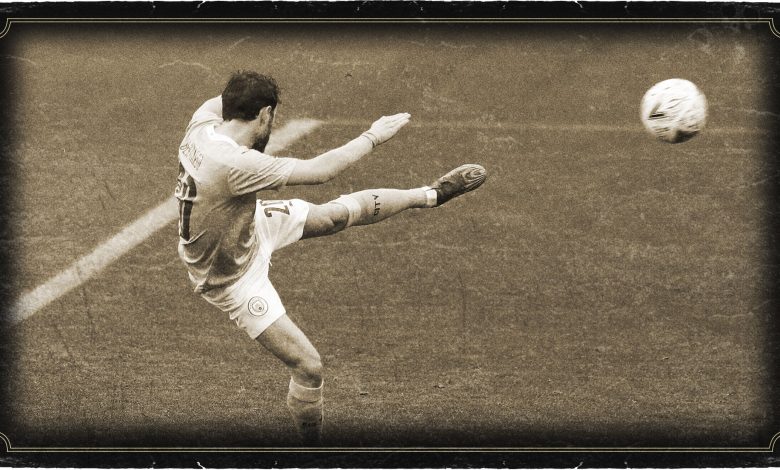 Never in doubt
 It's on to round four of the FA Cup for Manchester City after a comfortable 3-0 win over Championship side Birmingham City FC.
A cup tie built-up as a mismatch lived up to its billing as Pep Guardiola's side rarely looked troubled throughout the 90 minutes.
The opening goal came just eight minutes in when Joao Cancelo clipped a ball into the Blues penalty area.
George Friend failed to clear the danger and Bernardo Silva took it off the chest and fired it into the roof of the net.
Silva was at it again in the 15th minute after a nice run from Kevin De Bruyne to save the ball on the right touchline.
The Belgian spotted Silva all alone for the tap-in to make it two-nil.
Phil Foden rounded out the scoring in the 33rd minute with his third goal in his last five competitive matches.
In the run of play, the City striker took a pass at the top of the box, took one touch, and fired a low left-footed strike off the post and in.
Man of the Match
 Bernardo Silva had perhaps his finest performance of the season.
His two goals helped put to bed any chance of an upset on this day.
He looked lively, did plenty of strong work without the ball, and had lots of great linkup play on the pitch.
Missing in action
 One notable omission from the City lineup today was striker Sergio Aguero.
The club's record goalscorer wasn't even on the substitutes bench.
Manager Pep Guardiola explains why Aguero wasn't available.
"Unfortunately, he was in contact, more than usual, with a person who is positive… so he isolates for a few days
"I don't know exactly because he has been tested like all of us six times in the last 10, 15 days.
"He is negative and he is negative now too, but the protocol says if we have been in contact we have to isolate. He could not play today."
Baker's dozen
 This is Man City's sixth straight win in all competitions.
They're now unbeaten in their last 13 matches.
The Last Supper
 After another defeat in Manchester, you'd forgive Birmingham if they were suffering from a case of triskaidekaphobia (fear of the number 13).
The Blues are now winless in 13 straights matches on City's home ground (Etihad and Maine Road).
It's the eighth straight FA Cup tie they've lost to a Premier League side.
 Coming back to life
 One department City seems to have corrected this year is goal scoring.
City has now scored two or more goals in five straight games across all competitions.
That's the longest stretch all season.
 They continue to be tidy at the back having conceded just twice in that stretch.
In each of those five games, City keepers Ederson and Zack Steffen have only faced two shots.
Pep's Talk
 After the match manager, Pep Guardiola says he's pleased with his team's form of late.
"Our first objective is done. Some young players were involved and we have qualified for the next round.
"If you follow the trajectory of our team since I arrived, we didn't drop one game. That's why we are in a fourth Carabao Cup final in a row, the FA Cup we won two seasons ago, and a semi-final last season."
Who's next?
City's got a busy schedule upcoming with three Premier League fixtures in seven days.
The first is Wednesday at Etihad Stadium against Brighton at 6 pm.
The fourth-round draw of the FA Cup takes place on Monday. (JSL).