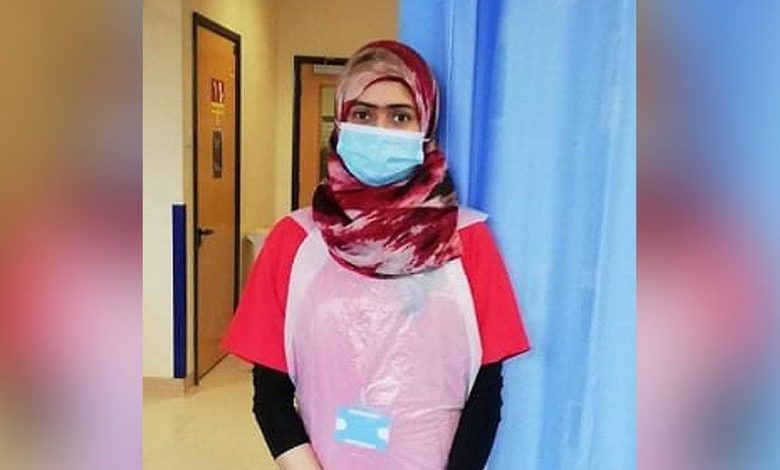 "Capable of great things"
A student at Stockport College hopes her award and story can inspire "other girls from similar backgrounds."
Esha Mumtaz recently received the Young Student of the Year award at the Association of Colleges' annual awards.
Her story is one of perseverance and strength at a very uncertain time in the world.
Mumtaz came to Manchester from her native Pakistan in 2017.
She had to essentially start from scratch, pass her GSCEs before taking a diploma, then working in a care home and hospital during COVID.
A spokeswoman for the Association of Colleges' says the Stockport College student's "outstanding commitment" makes her a deserving winner.
"Esha won the award for her dedication and professionalism during the height of Covid-19 last year," the spokeswoman adds.
"She travelled two hours by bus to voluntarily work with Alzheimer's and dementia patients at Trafford General Hospital and was offered paid employment at a care home after impressing in her placement."
Aiming to Inspire
The Association of Colleges says she's making a "significant contribution" to her college and community.
Mumtaz said she had "come from a background where girls do not get many opportunities to study".
"By winning this award, I want to inspire girls out there, especially the ones that come from a similar place, that you are capable of great things," she says.
A spokeswoman at Stockport College says that Mumtaz has overcome "cultural and language barriers" to make "remarkable progression, in confidence as well as ability".
Mumtaz has previously been student ambassador, deputy leader of the equalities council, and now student governor.
She's also setting up a website to connect people with mental health issues to experts in the field. (JSL).