Football
Manchester United
Man United look to end two-match losing run at home
Reds host Fulham in their final home match this season from Old Trafford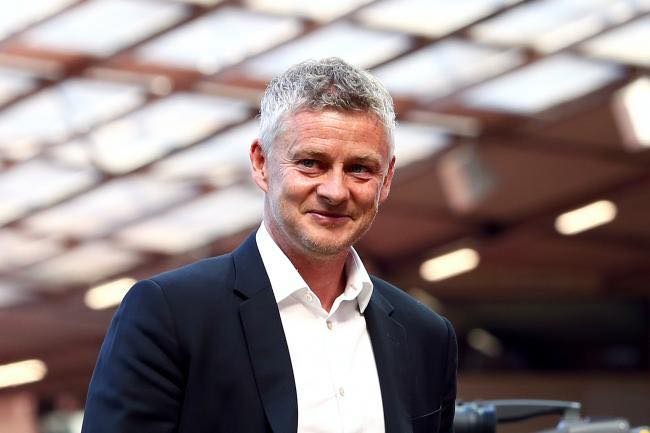 Bumping the slump
Manchester United are hoping to end their home campaign this season on a positive note when they host Fulham on Tuesday at Old Trafford.
The Reds have lost their last two matches at home heading into this one, and they know that a victory would guarantee that they finish second in the Premiership in 2020/21.
Meanwhile, for Fulham, their final two games are simply a formality before they drop down into the Championship, as they are in 18th place and will be relegated in a couple of weeks.
Lineup News
Striker Anthony Martial and winger Daniel James could both be in contention to return for tomorrow's match.
The Frenchman is recovering from a knee injury, while James is doing the same.
Captain Harry Maguire has an ankle injury and will not play.
Fulham's Tom Cairney is out for the rest of the season due to a knee problem.
Antonee Robinson is unlikely to feature after picking up an ankle injury against Burnley last Monday.
Baker's Dozen
When Fulham are in the top flight of English football, they have shown they still struggle when facing the top teams in this competition.
The Reds have won 18 of their last 22 EPL matches versus the Cottagers and are unbeaten in their past 12 meetings in league play against them.
Fulham have not had many memorable visits to Old Trafford either, picking up just four points out of a possible 42 on Man United's home ground.
They have not beaten United at Old Trafford since 2003.
They are also winless in their last 16 Premier League encounters against sides, starting the day in the top two of the EPL table.
Finishing Strong
In the future, it would seem Man United would need to put themselves in a stronger position at this point of the competition.
That's because they tend to be very strong at home when closing out a campaign.
In their last 13, Premier League finale's at Old Trafford, the Reds have only suffered one defeat.
That came against Neil Warnock's already relegated Cardiff City in 2018-19.
Man United have struggled at home this season, and have lost two in a row at Old Trafford.
A loss tomorrow would mark the first time they have come away empty handed three straight times at home in this competition since February 1979.
Giving it away
The Red Devils have lacked consistency in their defensive game all season, which has hurt them at home.
In the 2020-21 Premier League campaign, United have conceded 27 goals at home.
That's the most they have given up at the Stadium of Lights in a single campaign since conceding 38 in the 1962-63 domestic league season.
One step forward, one step back
Fulham's form in league play over the past few years have been a sort of revolving door.
They moved back into the Premiership for the 2018-19 season.
However it didn't last long as they were relegated back into the Championship at the season's end.
They quickly earned promotion following a solid campaign in the second tier of English football in the 2019-20 season.
In two weeks, it'll be back to the Championship for the Cottagers, who cannot catch Brighton with two games remaining.
More or less
Tuesday's match will feature two teams on opposite ends when it comes to goals.
In the Premier League this season, matches featuring Manchester United have seen more goals than any other side's this season; 112 total goals have been scored when you add up the ones they've scored and the ones they've conceded.
Meanwhile, Fulham matches have seen the fewest number of goals with 76 total in all of their EPL games.
Closing in on a milestone
Man United striker Marcus Rashford is nearing another significant milestone in his young career.
The 23-year-old needs just one more goal to reach 100 in his senior career for both club and country.
It would be fitting if he were to reach that feat at Old Trafford, where he has netted 50 times.
Welcome Back Fans
Even though the Reds don't have much to play for in the Premier League at this point, you can bet the atmosphere at Old Trafford will be as electric as it's been in quite some time.
With 10,000 lucky fans getting to attend this match, it will add another element that's been sorely missing this season.
Managers Words
Heading into Tuesday's match, Man United manager Ole Gunnar Solskjaer says it's been a demanding couple of weeks but says his team is ready for tomorrow's big challenge.
"Well, I think the previous week, or the last week, has been draining. The season has been long enough, so I gave them two days off: Friday, Saturday. They were bright and bubbly this morning, really sharp, and we're looking forward to the end of the season. We're looking forward to playing in front of our fans again. It's a completely different matter, and, of course, I think the fans coming in will give this game an extra lift and give the players an extra lift. And of course, we're very focused on securing the second place."
Match Info
Tuesday's game from Old Trafford gets underway at 6 pm. (JSL).