Football
Manchester United
Greenwood and Rashford nominated for PFA Young Player of the Year
Young Man United Strikers recognized for tremendous season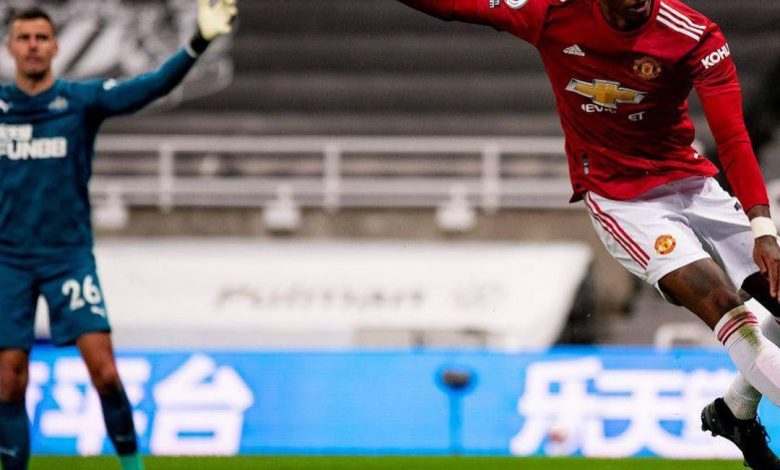 On the list
 The tremendous season of youngsters Mason Greenwood and Marcus Rashford has not gone unnoticed.
Both Man United strikers are among the six players nominated for the Professional Footballers' Association Young Player of the Year (PFA) award.
The other youngsters on the shortlist are Chelsea's Tammy Abraham and Mason Mount.
Liverpool's Trent Alexander-Arnold is a nominee for PFA Player of the Year and Young Player of the Year.
Rounding out the list is Arsenal's Buyako Saka.
The award is given to the top player in the EPL season who's 23 years of age or younger at the beginning of the season.
Why Greenwood should win?
 At the young age of 18, Greenwood fit-in like a glove in his first full season with the Reds.
The Englishman quickly found chemistry with partners Anthony Martial and Marcus Rashford with the three combining for 63 goals in all competitions this season.
Greenwood found the back of the net 10 times in the Premier League this past season.
He's only the fourth player under 19 to score in three straight Premier League appearances and the first since Everton's Francis Jeffers did it in 1999.
His goal tally this season wasn't off the charts but his versatility for the Red Devils was evident.
Starting as a midfielder, he's evolved into a centre-forward who can provide blazing speed on the wing as well.
His natural ability has impressed Manager Ole Gunnar Solskjaer.
"He can play all of the front-three positions, or across the front four, as he can play number 10, number seven, number 11 and number nine," said Solskjaer.
Why Rashford should win?
 Not to be outdone Marcus Rashford was outstanding for the Reds this season.
Signing a four-year contract with United in July, 2019, expectation for the 22-year-old was high.
In his fifth season with the club Rashford did not disappoint, scoring 22 goals in all-competitions in 44 appearances.
17 of the youngster's goals came in the Premier League, making him the teams joint top-scorer along with Anthony Martial.
Rashford was a constant threat all-season long, leading the team in shots with 95 and second in assists with 7.
Earlier this year United's number 10 came in third as the FWA Footballer of the Year.
Ending a drought
 No Man United player has won this award since Cristiano Ronaldo claimed in back in the 2006-07 season.
Ronaldo was the third consecutive United youngster to win the trophy after Wayne Rooney won it the two previous seasons.
The last two seasons the award has gone to the Reds biggest rivals with Man City's Raheem Sterling and Leroy Sané winning it in 2018-19 and 2017-18 respectively.
Manchester United players have won this award the most with 8 victories since the trophy was first presented in the 1973-74 season. (JSL)