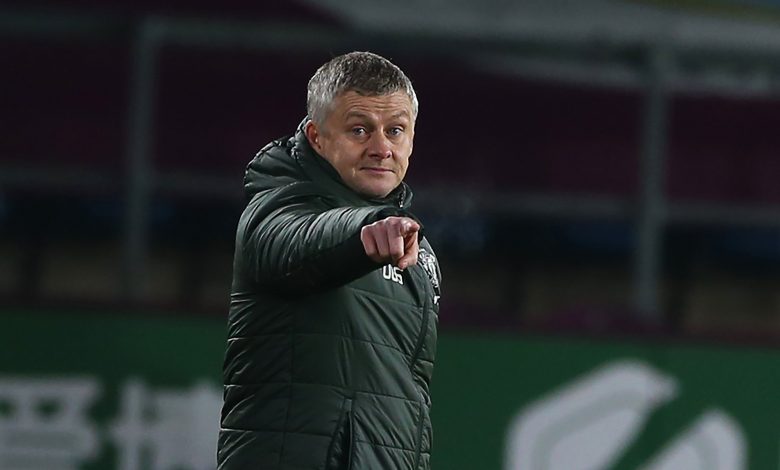 High stakes
 Manchester United will look to extend its lead atop the Premier League when they face Liverpool from Anfield on Sunday.
The Red Devils took over top spot with a 1-0 win over Burnley on Tuesday, their 11th straight league game without a loss
Liverpool will be desperate to regain first place after going winless in their last three EPL matches.
Lineup News
 For United, Victor Lindelof is a question mark as the Swede continues to recover from back issues.
Phil Jones and Brandon Williams are still out with long-term injuries.
Anthony Martial took a knock in Tuesday's game and will be re-evaluated before Sunday's match.
Jurgen Klopp will probably have to shuffle around his lineup for this game.
On defence Virgil van Dijk is out with a long-term injury while centre-back Joe Gomez continues to struggle with an injury himself.
Jordan Henderson might have to fill-in again in central defence as Joel Matip might not be 100% fit either.
If Matip can't go it's also possible youngsters Rhys Williams or Nat Phillips will play.
Diego Jota won't be available with a knee injury though midfielder Thiago Alcantara returned recently after a long-term injury.
Tables turned
 What a difference a year can make.
Last January Man United lost at home to Burnley to fall 30 points behind Jurgen Klopp's Liverpool in the chase for the title.
This time it's been a complete transformation for United who hold a three-point lead over Liverpool having played the same amount of games.
Somethings gotta give
 Manchester United's been at their best this season when they're away from home.
Another element that'll make this matchup so intriguing is the fact Liverpool is practically invincible on home soil.
It's truly a battle of the irresistible force versus the immovable object.
Man United haven't lost on the road in their last 15 matches and are the only unbeaten Premier League side away from home this season.
It's been quite some time since Liverpool has lost a game at Anfield.
The date was April 23 2017 when Crystal Palace thanks to an inspiring performance from Christian Benteke upset the Reds 2-1.
Three and a half years later 67 Premier League sides have failed to earn three points against them.
Their eyes are set squarely on the all-time Premier League unbeaten record held by Chelsea.
The Blues unbeaten run ended in 2008 at 86 games.
There isn't the 12th man to intimidate United but Liverpool has clearly mastered their home pitch and executes their game plans to perfection.
United got its first clean sheet on the road this season in their victory over Burnley this week.
They'll need to be just as stingy defensively on Sunday as Liverpool has scored 21 goals at home in the Premier League this season.
Yellow in the cards
With so much on the line in what is a heated rivalry to begin with referee Paul Tierney could have his hands full.
In their last four visits to Anfield United has picked up 11 yellow cards.
They will have to keep their emotions in check against a Liverpool side that is very well disciplined.
Tierney is a no-nonsense official who's shown 43 cautions in 10 Premier League matches this season and sent three players off.
Dynamic Duos
 Both sides have some potent attacking players that have wreaked havoc on opposing teams.
Liverpool's Mohamed Salah leads the league in goals with 13 while his partner in crime Sadio Mane has six.
Since Salah joined Liverpool in 2017 this African duo has combined for 142 Premier League goals.
Man United's got a pretty darn good duo of its own.
Bruno Fernandes and Marcus Rashford have been the heart of what's become a very strong partnership.
Fernandes has 11 goals to go along with seven assists in the league this season.
Since signing with the Red Devils only Salah has more goal involvements than Fernandes who's now over 30.
The local boy Rashford has seven goals and five assists.
Rashford will relish the chance to play Liverpool against having scored three times in his last four games against them.
Lighting it up
 On paper, this should be a goal-fest when you look at the firepower these teams possess.
Liverpool leads the Premier League with 37 goals this season, United is right behind them in second with 34.
These teams haven't been particularly great at preventing goals either.
United's given up 24 this season while Liverpool's conceded 21.
That being said there's a lot on the line so don't be surprised if we see a snooze fest like the Manchester derby back in December.
Managers Thoughts
 Heading into this match United manager Ole Gunnar Solskjaer said it's important the team continues moving forward.
"You don't get anything for being at the top of the league in January, so no, it's not a 'congratulations', it's not something that we've ever really valued. It doesn't matter, it's where you end up at the end of the season that matters," says Solskjaer.
Match Info
 Sunday's match at Anfield takes place at 4:30 pm. (JSL).