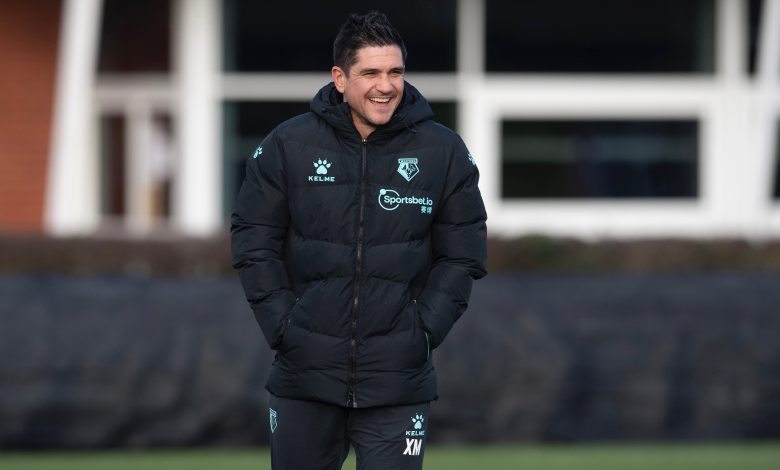 Going through changes
 Manchester United begins its FA Cup campaign Saturday against a Championship side looking to change their ways.
 A team that's lacked attacking punch will hope to re-invigorate its season starting Saturday.
Since moving down to the Championship scoring goals has been a major problem for the Hornets.
In 17 of its 22 league games they've scored on goal or less.
That's one area Xisco Munoz has vowed to change.
Since taking over in December Watford's got a win and a draw under his leadership.
The Spanish coach said "We want to change different things, we want to try to play and stay a little bit up the pitch and to play more attractive football. We have very good players to try and I think you will see, you will see what we're trying here."
Biggest Strengths
 When you look at Watford's results this season it's easy to see their strength lies at the back.
Right-back Jeremy Ngakia has been a rock at the back while Ben Wilmot has transitioned seamlessly from central midfield to defence.
When you look a season ago Watford's improved tremendously in that department albeit against much weaker competition.
In 22 matches in the Championship, they've only conceded 17 goals.
They're a hard-working side that tries to cut off the spaces between midfield to the final third against their opponents.
It's hard to say how quickly they'll adapt to what Munoz has promised to be a more attack-minded side.
It's likely to take some time to play the up-tempo style he's seeking.
Players to watch
 Watford's top scorer this season is Joao Pedro with five goals in 16 matches.
Record signing Ismaila Sarr is a dynamic winger with a wealth of professional experience and a knack for scoring spectacular goals.
Liverpool fans will remember the Senegalese international for ending their team's 44-match unbeaten run in the Premier League last season.
He had two goals and an assist in an upset win over the eventual league champions back in February 2020.
United will need to watch his speed down the flank and his vision.
James Garner's been a solid shutdown midfielder who might be tasked with slowing down the likes of Bruno Fernandes.
The United loanee has shown strength and versatility for the hornets who've not conceded more than two goals in the league all season.
United won't have an easy time solving goalkeeper Ben Foster who's shown the ability to keep Watford in a number of games throughout his career.
At 37 he's still as comfortable and dynamic as ever.
He may be playing in England's second-tier right now but he knows the top teams quite well.
Foster still holds the record for most saves in the Premier League with 1,178.
He's got eight clean sheets in the Championship so far this season.
 Past Experience
 In the past Watford seems to give their best in elimination matches.
In four of their past five FA Cup campaigns the Hornets have made it beyond the third round.
They made the semi-finals in 2015-16 and the final of 2018-19 where they got clobbered 6-0 by Man City.
Only four players from that runner-up side are still with the team
Watford will hope to draw on the experience of Ben Foster, Tom Cleverley, Christian Kabasele and Andre Gray to attempt a similar run this season.
If you go way back in time to the days when Elton John owned the team there was a very memorable match for the Hornets in the FA Cup.
It was January 2, 1982, when Watford, a second division side at the time shocked Man United at this stage of the FA Cup, winning 1-0.
A Jan Lohmann strike in the 44th minute is all the Rocket Men would need to win the day.
To date, it's the one and only victory they hold against United in this competition.
The legendary Elton John calls that victory one of his fondest memories as chairman of the club.
In a decade (the 1980s) that the legendary musician called the worst period of his life, he says Watford's achievements were his saving grace.
Now just over 39 years after that FA Cup triumph do these Rocket Men have enough fuel to upset the Red Devils? (JSL).