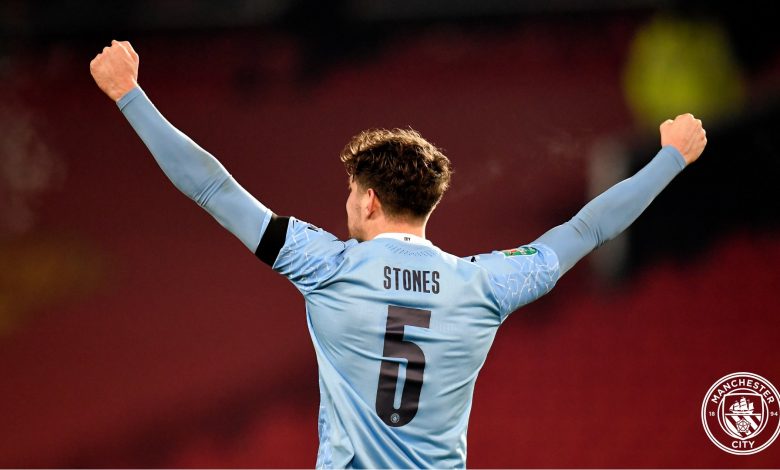 Tough to crack
 If there's been one constant in a season of ups and downs for Manchester City it's been their ability to defend.
Whether it's in Europe, domestically, or in the Carabao Cup Pep Guardiola's back four have shown to be a tough nut to crack.
Bringing his smart tactical knowledge from Spain and Germany it appears City's manager has finally gotten through to his side.
Big Spender
 Since arriving from Bayern Munich in 2016 Guardiola's spent over £400m on 11 defenders.
Danillo has moved on to Juventus while Angelino and Issa Kabore are on loan with RB Leipzig and Mechelen respectively.
With 15 clean sheets in all competitions this season the club is starting to see a return on that huge investment.
Depth
 With two games to play a week on most occasions, Guardiola's had to rotate his defensive unit.
Only twice all season has the same backline started back-to-back games.
In a role that requires a lot of chemistry and understanding on the pitch, it's remarkable what City's been able to achieve nearly halfway into this season.
In all competitions, they've conceded just 16 goals in 26 matches.
They've conceded just once in the Champions League so far and twice en route to the Carabao Cup final.
In the Premier League, they've got seven clean sheets.
What makes their numbers even more impressive is the injury troubles the teams had to deal with.
Kyle Walker and Aymeric Laporte missed some action due to COVID.
Benjamin Mendy, Nathan Ake, Eric Garcia, and John Stones have all missed action with injuries.
Centre-back Ruben Dias didn't sign until the end of September so he missed the team's first four fixtures in the Premier League and Carabao Cup.
When you consider all that it's quite something to see them as solid as they have been.
Barely getting a sniff
 Ederson and Zack Steffen have been made to look very impressive thanks to the defensive unit.
This season in all competitions City keepers have faced two shots or less in 21 games
In 19 games this season in all competitions City's allowed 10 shots or less against their opponents
 A Solid Foundation
The heart of Man City's defensive success lies in the middle.
Portugal's Ruben Dias has made an immediate impact since moving from Benfica.
City has only come away pointless once in his 13 Premier League appearances.
When John Stones has played in the Premier League this season City is nearly perfect.
In seven appearances his teams got six wins and a draw.
Cracking this Rosetta Stone has proven to be quite the challenge for attacking players.
Stones and Dias together are becoming quite the dynamic duo.
When paired together in the starting eleven City appears to be practically untouchable.
Stones and Dias have started eight times together in all competitions and have seven wins and one draw.
In those games City's scored 16 times and conceded just once.
It's still early but the two are becoming a formidable force in City's defence.
The two together will make £115m and so far it's proving to be money well spent.
How they stack up?
 When you look at some of the other top defensive sides in Europe, City is certainly holding its own.
With 13 goals conceded in Premier League play they're the best in that department with the next closest team being Tottenham with 15.
In Europe's five big domestic leagues (France, Germany, Italy, Spain, England) only Athletico Madrid (6), PSG (11), RB Leipzig (12), and Sevilla (13) have equaled or bettered that mark.
Interestingly of all those teams, only Athletico Madrid is currently first in their domestic league.
That begs the question does defense really win championships?
Premier League precedents
 When Man City is at their best defensively they're usually winning trophies.
Thirty or less has been the benchmark for City's Premier League titles under Pep Guardiola.
In the 2017/18 season, his side conceded just 27 times while leading the league in goals with 100.
The 2018/19 season saw the Sky Blues concede only 23 times while leading in goals again this time with 95.
The result was two Premier League titles.
With four games left before the halfway point of the season, City is averaging .87 goals conceded per game.
City's back on pace to claim the title having played two fewer games.
Even though they're in fifth place if they can run the gamut from here on out they will win another Premier League title. (JSL).