Business Directory
To Do
The Best Tapas Bars In Manchester
You can find many places in Manchester that offer a variety of international cuisine.
The famous Spanish food Tapas is a favourite of the people of Manchester. We have compiled the best restaurants where you can eat tapas. Served with shrimp rice pilaf or excellent undercooked meat, tapas is one of Mancunians' favourite snacks. The best Tapas Bars in Manchester list places are the best. We tried these places and shared our impressions so you could eat both cheap and delicious tapas.
La Bandera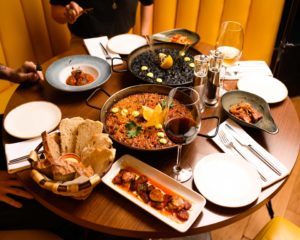 You can taste Spanish dishes at this cozy restaurant located near King Street. Its portions are large and satisfying. It is an ideal place to eat fresh fish and tapas. You should definitely try Puntas de Solomillo – diced fillet steak in a Spanish blue cheese sauce.
La Bandera, 2 Ridgefield, Manchester M2 6EQ
Bar San Juan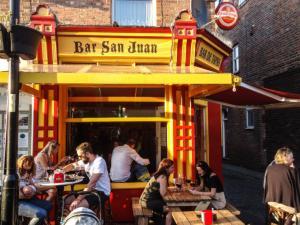 We can say that not only Manchester but England is also the best tapas restaurant. Although it is a small and authentic place, it is full at all hours of the day. Because people love this place and love their food. The presentation is perfect. You can taste unusual dishes.
Bar San Juan, 56 Beech Rd, Manchester M21 9EG
El Gato Negro
The Tapas menu prepared by award-winning Spanish chefs is admirable. It is great to have vegetarian dishes as well as meat dishes. The tapas you will eat here will give you an unforgettable experience. Its ambiance is also demanding.
El Gato Negro, 52 King St, Manchester M2 4LY
Tapeo and Wine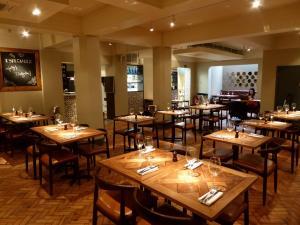 This interesting restaurant, which offers 3 different menus in the form of fish, vegetables and meat, is also suitable for vegetarians. You will love the tapas and wine duo. Special Spanish wines are as delicious as tapas.
Tapeo & Wine, 209 Deansgate, Manchester M3 3NW
Lunya
It is the restaurant with the widest menu among these restaurants. Meat, seafood, vegetarian, local Spanish food, and of course tapas. You may be surprised at what you will eat here. If you want, you can taste all of them.
Lunya, Barton Arcade, Deansgate, Manchester M3 2BB
Levanter & Baratxuri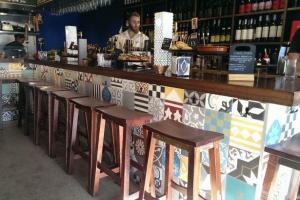 If you want to eat undercooked and real tapas, you're in the right place. You will have real tapas in this restaurant, which is presented with a very different technique than other tapas bars. Tapas are served differently in each restaurant. You will see the most accurate and real service style here.
Levanter, 10 Square St, Ramsbottom, Bury BL0 9AT
Porta Tapas Bar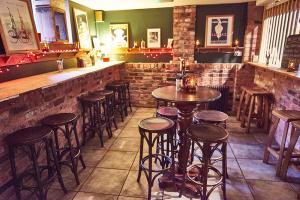 The Porta Tapas Bar, designed like the original tapas bars in Barcelona and Madrid, is one of the best in this sense. You can try the magnificent tapas menu in a mystical setting. In addition, their prices are more affordable than other restaurants.
Porta Tapas Bar, 50 Greenwood St, Altrincham WA14 1RZ
Ibérica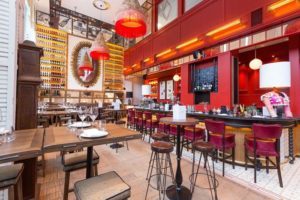 Besides the classic tapas menu, Chorizo cooked in apples will be an excellent choice. Chorizo Lollipops, Vermouth mussels and a stunning Twice Cooked Lamb are among the tastes you should definitely try. Obviously, we liked this restaurant more than others. Because their techniques are very different.
Ibérica, 14-15, the Avenue Spinning fields, spinning fields Square, Hardman St, Manchester M3 3HF
Flok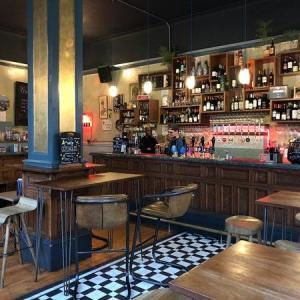 It is the cheapest restaurant among tapas bars. Small plates start at £ 3. If you wish, you can choose a more satisfying plate. You will have to pay £ 15 for this. You can have a real tapas experience with this plate of meat, bread and cheese.
Flok, 5 Stevenson Square, Manchester M1 1DN
Tast Catala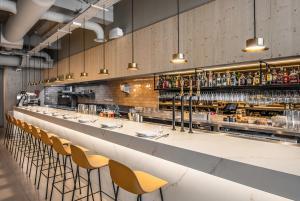 It is an excellent choice for snack on foot. Tast Catala is one of the busiest tapas bars in the region. It is a place that stands out with its menu options, economic prices and friendly ambiance. It is possible to say that it is a real Catalan restaurant.
Tast Catala, 20-22 King St, Manchester, M2 6AG
Pinchjo's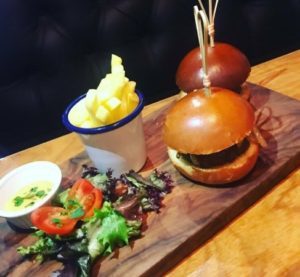 The menu consisting of seafood, meat and vegetables is only £ 4.50. At this crazy price, you can taste delicious Spanish dishes. Its portions are large, the drinks are excellent. There are various campaigns in the restaurant between 17.00-19.00. It's hard to find such a delicious tapas menu at this price.
Pinchjo's, 192 Burton Rd, Manchester M20 1LH