To Do
The Best Restaurants in Manchester
It can be really hard to choose among Manchester's finest restaurants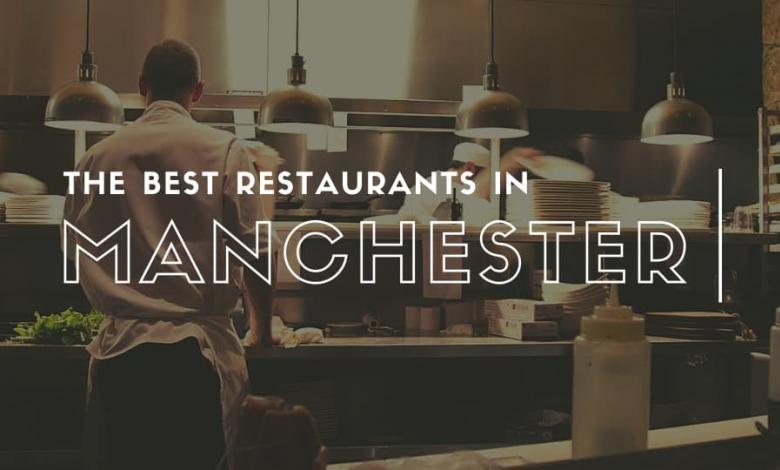 The best restaurants in Manchester guide, we have prepared for you will help you make the right choice. The following restaurants have the most scores.  Enjoy your meal in advance, have fun at. Let's start to review them!
Sultanahmet Grill Köfte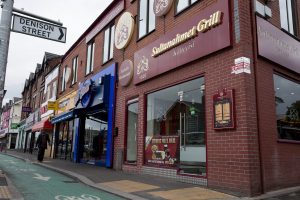 Sultanahmet Grill is a unique Turkish restaurant in Manchester. The restaurant features a seasonal menu of grilled meats and sides. Sultanahmet is combining an authentic atmosphere with good quality, healthy, fresh food.
Personal Note: I am a professional meatball (köfte), eater. I've tried many times in Turkey Sultanahmet and many times Manchester Sultanahmet. This is the top one. Even better than Turkey. Trust me and try them. I can easily say this is the best Turkish restaurant in Manchester.
91 Wilmslow Rd, Rusholme, Manchester M14 5SU – 0161 256 0368
Cafe Istanbul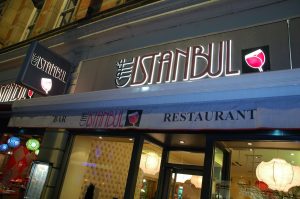 Café Istanbul is proud to be Manchester's longest established independent restaurant, serving authentic Turkish and Mediterranean cuisine for nearly 40 years.  Colourful family-friendly dining space with outdoor seating, for Mediterranean dishes and cocktails.
79-81 Bridge St, Manchester M3 2RH – 0161 833 9942
Dukes 92 – Bar & Restaurant Manchester City Centre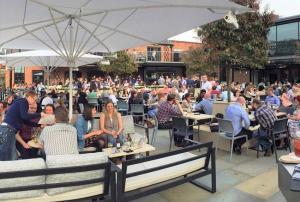 The restaurant has an impressive ambience where you can taste the perfect steaks. It's an excellent choice for groups of friends and family gatherings. There's live music on some special occasions.
18 – 25 Castle St, Manchester M3 4LZ
Hawksmoor Manchester
We can call it the best steakhouse in Manchester. Steaks with sauce are very tasty. Prices are very economical and average prices. Restaurant design is also very stylish.
184, 186 Deansgate, Manchester M3 3WB
Fazenda Manchester
It's a very interesting place to serve food until you say Okay, that's enough. Salads and a variety of international cuisine are really delicious. Ideal for meat lovers.
The Avenue, Manchester M3 3AP
Gaucho Manchester
With an average of £40, you can dine at one of Manchester's best steakhouses. Alcohol prices are also average. £ 5.5 beer. If you prefer this place for special day celebrations, it is recommended to make a reservation.
2A St Mary's St, Manchester M3 2LB
Yuzu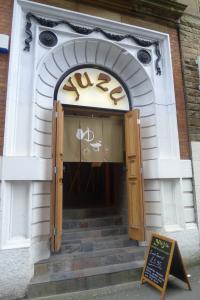 It's an excellent Japanese-themed restaurant. It's not too crowded. It's the choice of the elite. If you want to try different tastes from Japanese cuisine, this is the place for you.
City Centre, 39 Faulkner St, Manchester M1 4EE
Bundobust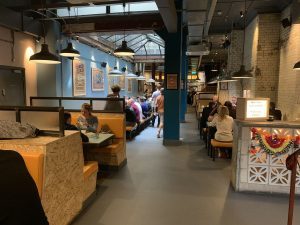 If you go without making a reservation, you may have to wait 1 hour. Because the food is very delicious and the fans of this place are quite a lot. For an unforgettable experience and trying Indian food, don't forget to reserve your place.
61 Piccadilly, Manchester M1 2AG
Adam Reid at the French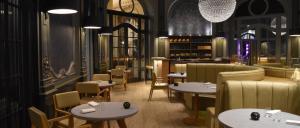 It is one of the best places to eat in Manchester for chicken-based lunches and excellent wine-based dinners. Moreover, the prices are very reasonable.
16 Peter St, Manchester M60 2DS
Australasia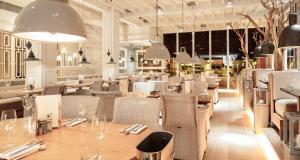 Fast service, delicious food and an outstanding atmosphere for dinner. You can find all of these features in this stylish Australian restaurant.
1 The Avenue, Deansgate, Manchester M3 3AP
Tattu Restaurant and Bar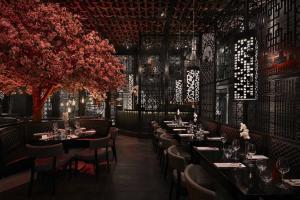 It is the preference of those who want to eat excellent meals with lamb meat, especially for dinner. Gentle waiters, professional cooks and economic prices await you.
3 Hardman Square, Gartside St, Manchester M3 3EB
20 Stories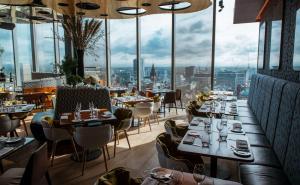 It's the best burger place in Manchester! It is one of the restaurants with the best views. The menu is varied and the ambience is impressive. You should try their cocktails as well.
NO. 1, 1 Hardman Square, Manchester M3 3EB
Alston Bar & Beef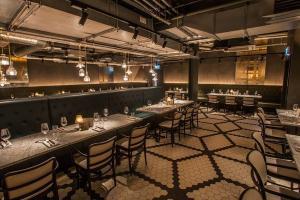 Although prices are above average, it would be the best choice, especially to celebrate special occasions. Don't miss the steaks that are specially prepared for Friday. Not: On the internet, I saw that they have discounts and deals for the internet. Please ask them.
Cathedral St, Manchester M4 3TR
James Martin Manchester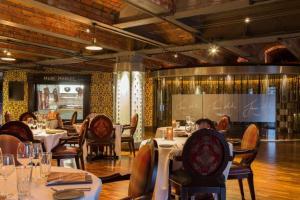 With prices starting at £ 30, it's a place where you can eat the best Sunday dinner. The waiters are friendly, the wines are top quality and the atmosphere is great.
Great Northern, 2 Watson St, Manchester M3 4LP
One Plus Chinese Restaurant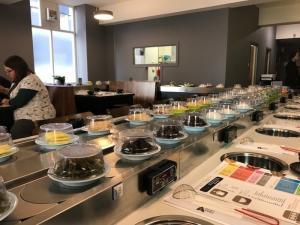 It's a place where you can taste interesting Chinese food with an average of £45. Not only Chinese, different menus from Far Eastern cuisine are also prepared. It's the ideal venue for a different dinner.
42 Charles St, Manchester M1 7DB
Mana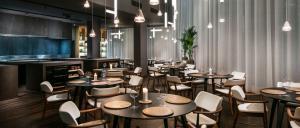 This restaurant, served by award-winning chefs, is really one of the best in Manchester. It stands out with a wide variety of menus, high service quality and high-quality ambience.
42 Blossom St, Ancoats, Manchester M4 6BF
El Gato Negro Tapas Manchester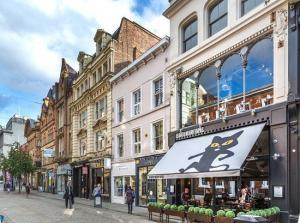 If you want to eat Spanish Tapas, you don't need to look for a different place. It is an excellent location in terms of both price and menu options. We do not recommend that you leave without reservation.
52 King St, Manchester M2 4LY
Northern Soul Deli Company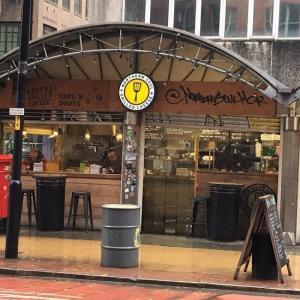 If you want to have lunch or dinner with a sandwich and coffee option, you'll find what you're looking for here. It is famous for its quick service, affordable prices and delicious sandwiches.
Unit 10, 11 Church St, Manchester M4 1PN
TNQ – The Northern Quarter Restaurant & Bar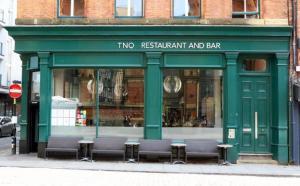 If you want to relax and have dinner in a peaceful atmosphere, you're in the right place. This place serves as a bar-restaurant.
108 High St, Manchester M4 1HQ
Arnero Restaurant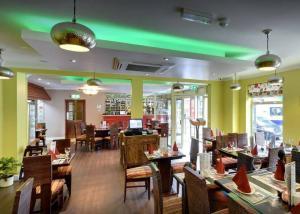 Lamb chops and beer are the best options in this restaurant. A variety of British and Indian cuisine is served. It's worth it, though the prices are a bit expensive.
25, Sackville St, Manchester, Greater Manchester M1 3LZ
Rudy's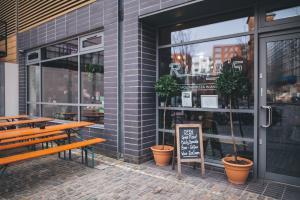 The best pizza place in Manchester! The prices are very affordable and there are dozens of different types of pizza.
9 Cotton St, Ancoats, Manchester M4 5BF
Bar San Juan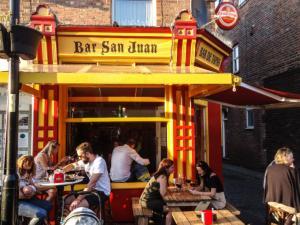 If you have dinner plans for the weekend and want a budget-friendly place, this is the place for you.
56 Beech Rd, Chorlton-cum-Hardy, Manchester M21 9EG
Best restaurants in Chinatown Manchester
Happy Seasons Restaurant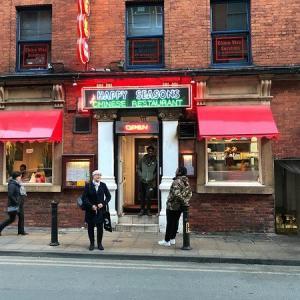 A family-run Happy Seasons Restaurant is one of the region's top Chinese restaurants. Especially seafood and local soups are magnificent. Ideal for dinner, the service is very quick and the meat dishes are very tasty.
59 Faulkner St, Manchester M1 4FF
Hunan Restaurant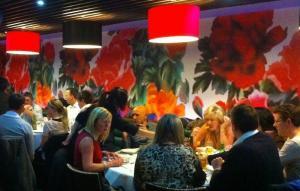 It is perhaps one of the best Chinese restaurants in the UK, where you can eat authentic Chinese food. Beef noodles are the best food in the place. Soups and local Chinese food are very cheap. The pork varieties are really excellent.
19-21 George St, Manchester M1 4HE
The Little Yang Sing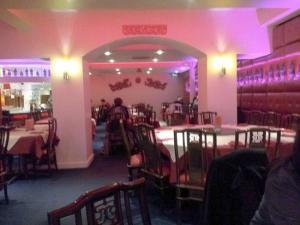 It is the restaurant with the best ambience in Manchester's Chinatown. If you find it difficult to choose among the menu types, ask the waiters for help. It's extremely fast and clean. The prices are very affordable and the ambience is terrific.
17 George St, Manchester M1 4HE
Pearl City Restaurant
It's not only famous for Chinese food; it's also famous for Chinese desserts. You'll especially love coconut ice cream. The prices are economical, the service is fast and the atmosphere is extremely impressive. It's the perfect place for family dinner. Reservations are recommended.
33 George St, Manchester M1 4HQ
Best restaurants in northern quarter Manchester
Cane & Grain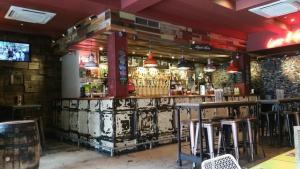 While it has a shabby design, the drinks and food are excellent. The atmosphere is very warm and friendly. It's a cheap place to have a good time.
49, 51 Thomas St, Manchester M4 1NA
Evuna NQ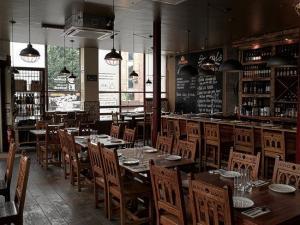 You should make a reservation, especially for Saturday night. The food you order is on the table in 15 minutes at the latest. The wines are very tasty and there are many options available for you on the menu.
79 Thomas St, Manchester M4 1LQ
Luck Lust Liquor and Burn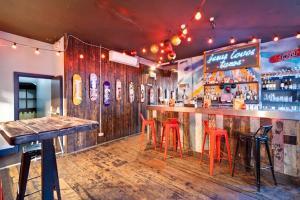 The decor of this place, which serves as a Mexican restaurant, is really impressive. You can eat exquisite tacos for just£ 1. The prices are the cheapest in the region. Trying different Mexican cocktails can be an interesting experience for you.
100-102 High St, Manchester M4 1HP
Solita NQ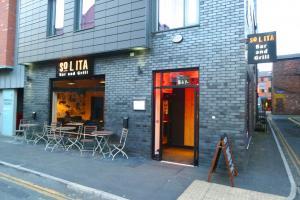 Ideal for lovers of meat dishes, burgers and spicy dishes. The best burgers in Manchester are here. Its portions are also quite satisfying and large. Not just meat and burgers, of course. There are many different dining options on the menu. But especially there are more meat dishes.
Turner St, Manchester M4 1DW
Best restaurants in Manchester city centre
SHORYU RAMEN Manchester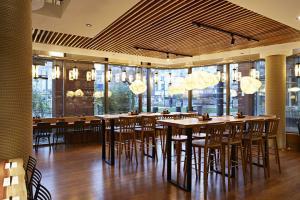 If you want to celebrate your special days in a fabulous Japanese restaurant and get the best service, you're in the right place. A variety of delicious and exotic Japanese cuisine is offered.
1 Piccadilly, Manchester M1 1RG
Ziya Asian Grill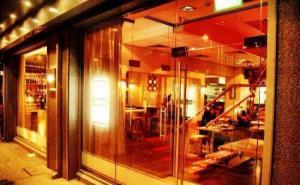 It is one of the best Indian restaurants in Manchester City Centre. This restaurant with a capacity of 60 people is very crowded, especially in the evening hours. If you want to find a place, you have to make a reservation.
65-67 Wilmslow Rd, Rusholme, Manchester M14 5TB
Teppanyaki Chinatown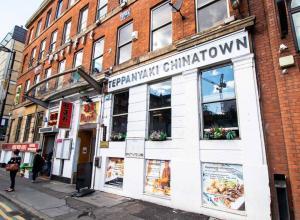 It's a Chinese restaurant where you can eat the most delicious salmon and noddle. The design of the venue is remarkable and always attracts the attention of the goers. It is quite popular due to its location in the city centre.
Connaught Bldg., 58-60 George St, Manchester M1 4HF
63 Degrees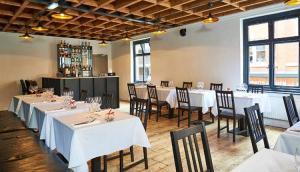 One of the rare French restaurants in Manchester, 63 Degrees, is the place to offer a selection of the best French cuisine. It's too crowded at lunchtime. Don't forget to taste the famous French wines next to your meal. If you'd like to celebrate your special day here, you've made the right decision.
104 High St, Manchester M4 1HQ
Best halal restaurants in Manchester
Turkish Kitchen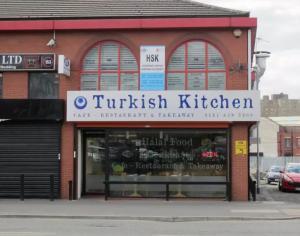 It is one of Manchester's Best Halal restaurants, offering unique flavours of real Turkish cuisine. The kebab varieties and salads in particular are magnificent. You can also watch live matches from the Turkish football leagues here. Don't forget to drink delicious Turkish tea after dinner. Prices are quite economical and budget friendly.
153 Great Ducie St, Cheetham Hill, Manchester M3 1FB
Kabana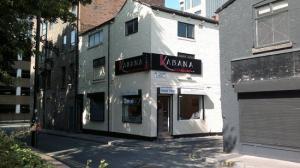 If you want to experience a different day by eating cheap but delicious halal Indian food at the weekend, book your place at this venue. You can try famous Indian dishes at this place, which is small but has a wide range of menu options. It is a clean, hygienic and cheap restaurant. On Wednesdays and Friday, special specialties are prepared for the restaurant. You have to make the reservation for these days.
52 Back Turner St, Manchester M4 1FR
Nayaab Restaurant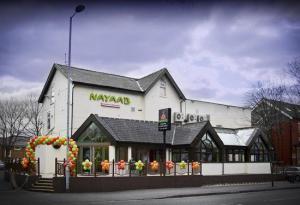 It's one of the best Indian restaurants in Manchester. We can even say it's the best. You can eat delicious Indian food in a mystical ambience. For the special day celebrations, a special menu is prepared according to your request. You only need to book a few days in advance. The dishes are fresh and very varied. Prices are also very reasonable
5-7 Wilbraham Rd, Fallow field, Manchester M14 6JZ
Comptoir Libanais Manchester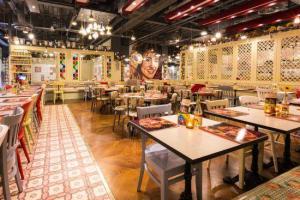 An excellent dinner with Arabic music can be enjoyed at this Lebanese restaurant, which makes a difference with its design. This elegant restaurant serves delicious Lebanese and Arab cuisine. English and Italian are very good waiters. It's a hospitable restaurant and its waitresses are very polite. A fun and enjoyable evening awaits you.
18-19 the Avenue, Manchester M3 3HF
Best affordable restaurants in Manchester
Habesha Restaurant
This interesting themed and cheap Ethiopian restaurant will give you a different dinner experience. Local Ethiopian cuisine is delicious and cheap.
29-31 Sackville St, Manchester M1 3LZ
This & That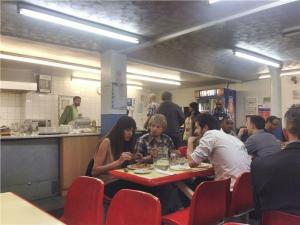 It is a small, cheap Indian restaurant that is more interesting with its renewed decoration. The flavour and service is extremely good. You should definitely try the fish soup. There are many options on the menu.
3 Soap St, Manchester M4 1EW
I Am Pho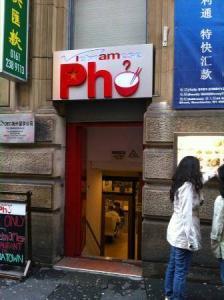 It's one of those Vietnamese restaurants you don't often find in Manchester. For just £ 8, you can eat excellent Vietnamese food. You must taste the Vietnamese soup and chicken wings. The place is pretty crowded. It's impossible for you to eat anywhere else at these prices.
44 George St, Manchester M1 4HF
Travel The World Through Manchester Restaurants
Travel The World Through Manchester Restaurants. Even when the world isn't travelling, your palette can explore food from every continent.
Salvi's – Eccellente! Visit here for True Italian Food
You can't go wrong with pizza and pasta. But, to properly experience Italian cuisine you need a lot more than dried pasta and a £1 frozen pizza. Salvi's is a family run business in Manchester with 5 different locations throughout the city. 
All of the ingredients used at Salvi's are supplied directly from Naples and Campania, and the pasta is made fresh every single day! 
Not only is it an incredible restaurant, but Salvi's also offers event catering and cooking classes. They even own an authentic Italian deli at Manchester corn exchange!
If you are looking for a relaxed atmosphere and a real Italian dining experience, Salvis is the place to be. 
Wa Ji Wah – Don't Miss out on Manchester's Best Indian Dishes
The chefs at Wa Ji Wah state on their website that they aim to be authentic in 'our menus, our cooking, and our service'. There is no doubt that they succeed. With a 5/5 Tripadvisor rating, and ranked #12 of all Tripadvisor restaurants in Manchester, it seems there is no place better to experience true Indian cuisine. 
Wa Ji Wah serves an extensive range of Punjabi-style cuisine with a wide selection of vegan dishes. These are accompanied by wines and craft beers. Eating here, you can expect nothing less than outstanding service, food, and experience. 
Jitrada Thai Restaurant – Experience Great Thai Food in Greater Manchester
This Greater-Manchester Thai restaurant has been ranked #17 of 92 Tripadvisor Restaurants in Sale. It's true the prices here are on the slightly upper end of a dining-out budget. There is no denying the quality the restaurant offers. 
There is a huge variety of dishes, meat options including beef, duck, chicken, and seafood in a range of stir-fries and curries. But, don't worry vegetarians! Meat-free dishes include tofu, corn pancakes, or even vegetarian chicken. 
Jitrada offers an all-you-can-eat buffet on Sundays with high value for money! Although, the selection is slim here for vegetarians. 
La Casita – The Place to be for Authentic Mexican Dining
Guillermo, who was born in Veracruz, founded this Mexican family-run business.
When you want a fix of quality and genuine Mexican burritos, fajitas, tacos, quesadillas, nachos, and even a dessert of vegan ice cream, this restaurant is the real deal.
Enjoy your favourite Mexican dishes with fillings such as marinated steak or chicken, or the vegetarian alternative of sundried tomatoes, mushrooms, and melted cheese.
Asmara Bella – The Best Place for Eritrean Cuisine
If you find yourself craving some African food, Asmama Bella offers a delicious range of Eritrean dishes using lamb, beef, chicken, and a huge assortment of vegetarian and vegan options. 
Asmara Bella serves all dishes with injera — a traditional fermented flatbread — to help you scoop and mop up the delicious treat in front of you. 
Rated 4.5 on TripAdvisor, you do not want to miss this experience of true African cuisine.