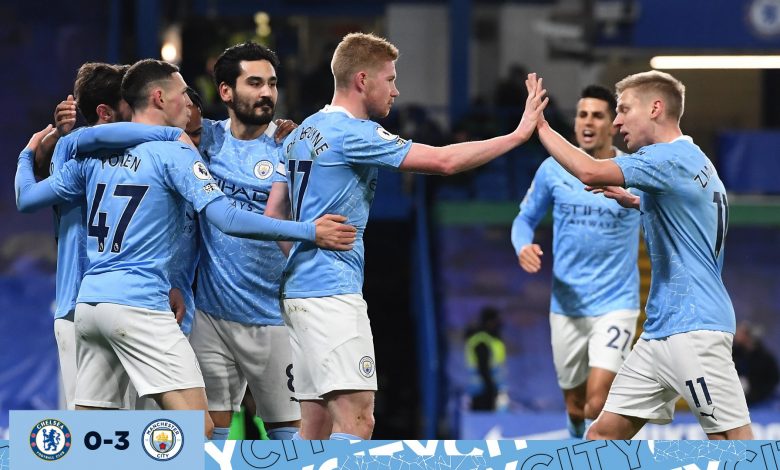 Focusing on the game
Amid all the protests surrounding the potential European Super League, Pep Guardiola will hope his team can focus on a critical Premier League encounter with Aston Villa on Wednesday.
After losing in their last league match to Leeds United and having their quadruple hopes dashed by Chelsea last weekend, the Sky Blues can move a little closer to capturing the Premier League on Wednesday.

Lineup News
Kevin De Bruyne is out with an ankle injury sustained in last weekend's FA Cup defeat.
Sergio Aguero will hope to return to the lineup after missing the last three games with a muscular problem.
City won't be the only side dealing with a critical loss as Dean Smith will have to re-think his lineup for Wednesday.
Midfielder Jack Grealish is out with a shin problem while Trezeguet will also miss after having surgery on his knee.
Morgan Sanson and Wesley are only starting to recover from knee injuries, though probably not in time for this match.
Winning by the dozen
Manchester City has had their way with Aston Villa in recent memory.
Thay have won 11 of their past 13 meetings between them with their lone defeat coming back in September 2013.
In their last four league meeting with Villa, the Sky Blues have won each time by an aggregate score of 15-1.

Over the hump
Playing in mid-week doesn't seem to bother Pep Guardiola's men, at least in recent memory.
The Citizens have won each of their last 14 Premier League games on Wednesdays.
That's the longest winning run on a specific day other than Saturday in the history of this competition.
On the flip side, Villa has lost all four of their Wednesday games this season.
Beaten by the Best
Aston Villa can't seem to solve the league's best teams.
The Lions have lost eight of their last 10 Premier League games against the league leaders by a score of 22-5.
However, they managed a 0-0 draw with City when they were top of the table back in November 2015.
Enjoying the open road
Aston Villa has been much better away from Villa Park this season than they have been at home.
Dean Smith's side has 24 points on the road in this campaign.
That's four more than they've gotten on their home turf.
The Villains haven't finished an entire EPL campaign with more road wins than home ones since the 2012-13 season.
Speaking of enjoying the road, that's something the Sky Blues have been doing a lot of lately.
City has won each of their last nine Premier League encounters away from home.
If they can win on Wednesday, they would become the first team to win 10 in a row in this competition on more than one occasion.
They previously won 11 straight between May and December 2017.
Bouncing Back
It's rare for City to drop a Premier League game, and virtually unheard of for them to lose back-to-back.
Pep Guardiola's side hasn't lost two consecutive EPL matches since 2018, although three of their four losses in the league have come at the Etihad.
Seeking the half-century mark
Gabriel Jesus has 49 goals in 125 games in England's top-flight, and one more could move him into some exclusive company.
If he gets his 50th , he'd be only the second Brazilian to hit that mark in this competition after Robert Firmino.
Playing the Villain
If there's one City player who is seen as a villain to the Villains fans, it's Sergio Aguero.
The Citizens record goalscorer has 10 goals in his last six starts versus Aston Villa in all competitions.
Last season the Argentine had a hat-trick in a 6-1 win in this exact fixture.
Seeking a third
The hottest player on the Villa side right now is Ollie Watkins, with goals in each of his last two games.
A goal on Wednesday would be the first time he's scored in three consecutive Premier League matches.
Managers Words
Heading into Wednesday's match, City boss Pep Guardiola says he's confident his team can block out this week's distractions and focus on this match.
"I am pretty sure the players will be ready like they have been," he said.
"In this business we have, the most honest and best are the players. The rest…the only ones we can trust to make us happy and enjoy good moments in our lives are the players.
"It's a business, of course, but there's a lot of feeling behind."
Match Info
Wednesday's match from Villa Park gets underway at 8:15 pm. (JSL).