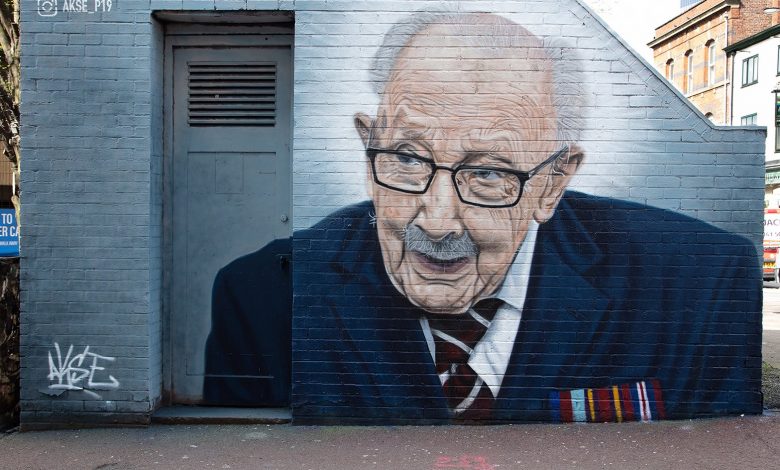 A well-known Manchester street artist is paying his respects to a late army veteran with a mural.
The new artwork by Akse P19 is a tribute to captain Sir Tom Moore, an Army veteran who died from COVID on February 2.
The late captain won the hearts of a nation after walking 100 laps of his garden during the first lockdown.
Capt Sir Tom raised nearly £33m for NHS charities as a result.
The new mural in honour of Moore is located on the corner of Tib Street and Thomas Street in Manchester's Northern Quarter.
Capt Sir Tom was knighted by the Queen last July in a special ceremony at Windsor Castle.
He died at the age 100. (JSL).