Football
Manchester City
Man City Premier League Schedule
Manchester City looks to regain the Premier League title in 2020/21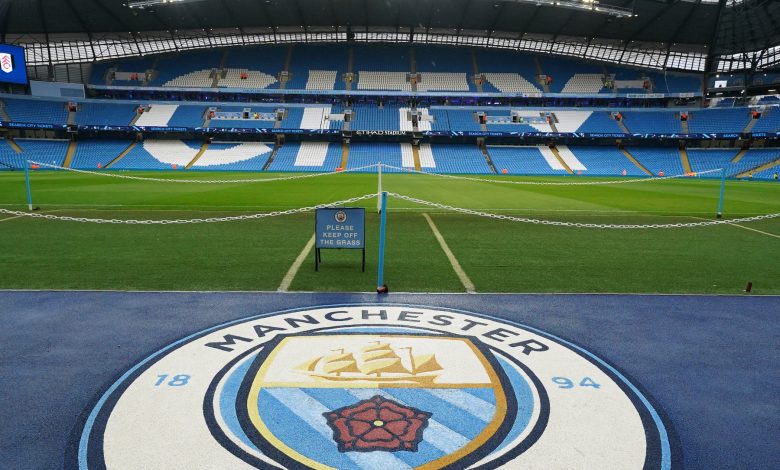 Quick turnaround
 While Man City's opening match of the Premier League with Aston Villa has been postponed, last year's runner-ups won't have much time to rest.
The team opens their campaign on September 19th with a date against Wolverhampton.
Preseason training is set to begin in a couple weeks and Pep Guardiola's men will need to be ready for a rigourous few months of games.
Fresh start
 For the first time in awhile last season was a case of follow the leader for the Citizens who trailed Liverpool virtually from the opening match.
City finished with 81 points on the season which was 18 points behind Jurgen Klopp's side.
The club only won one trophy this past season with their League Cup win and will be hungry for more in the season to come.
Hungry
 With the season ending with a disappointing loss to Lyon in the Champions League the team will be hungry for more trophies in the upcoming season.
Key matchups
 If Man City want to regain their EPL crown they'll need to put together a stellar show against Liverpool on November 7. The two sides meet again on February 6.
The Manchester derby will be on December 12 at Old Trafford, and at Etihad Stadium on March 6.
The Citizens second game of the season will be a difficult one against Leicester City on September 26, then they face Tottenham on November 21. They will Leicester City again on April 3, and Tottenham on February 13.
Busy Year
 It's not unusual for Guardiola's team to be jam packed with games however the rest of the year offers some special challenges.
Like their rivals at Old Trafford, City only have a few weeks to recover from a lengthy season which ended last weekend.
Furthermore City are once again in the Champions League which means Pep will really have to gauge who to play and when.
October and November will see them play numerous games in Europe and within England but that's just the start of the busy times.
December promises to be a very tough stretch with three matches in a week. It starts at Old Trafford on the 12th, then at home to West Bromwich Albion on the 16th, and Southampton on the 19th.
Full Schedule
 Here is a look at City's full schedule for the 2020/21 EPL season:
Saturday 12 September – Aston Villa H (Postponed – new date/time tbc)
Saturday 19 September – Wolverhampton Wanderers A
Saturday 26 September – Leicester City H
Saturday 3 October – Leeds United A
Saturday 17 October – Arsenal H
Saturday 24 October – West Ham United A
Saturday 31 October – Sheffield United A
Saturday 7 November – Liverpool H
Saturday 21 November – Tottenham Hotspur A
Saturday 28 November – Burnley H
Saturday 5 December – Fulham H
Saturday 12 December – Manchester United A
Wednesday 16 December – West Bromwich Albion H
Saturday 19 December – Southampton A
Saturday 26 December – Newcastle United H
Monday 28 December – Everton A
Saturday 2 January – Chelsea A
Wednesday 13 January – Brighton & Hove Albion H
Saturday 16 January – Crystal Palace H
Tuesday 26 January – West Bromwich Albion A
Saturday 30 January – Sheffield United H
Tuesday 2 February – Burnley A
Saturday 6 February – Liverpool A
Saturday 13 February – Tottenham Hotspur H
Saturday 20 February – Arsenal A
Saturday 27 February – West Ham United H
Saturday 6 March – Manchester United H
Saturday 13 March – Fulham A
Saturday 20 March – Wolverhampton Wanderers H
Saturday 3 April – Leicester City A
Saturday 10 April – Leeds United H
Saturday 17 April – Aston Villa A
Saturday 24 April – Southampton H
Saturday 1 May – Crystal Palace A
Saturday 8 May – Chelsea H
Wednesday 12 May – Newcastle United A
Saturday 15 May – Brighton & Hove Albion A
Sunday 23 May – Everton H
(JSL)