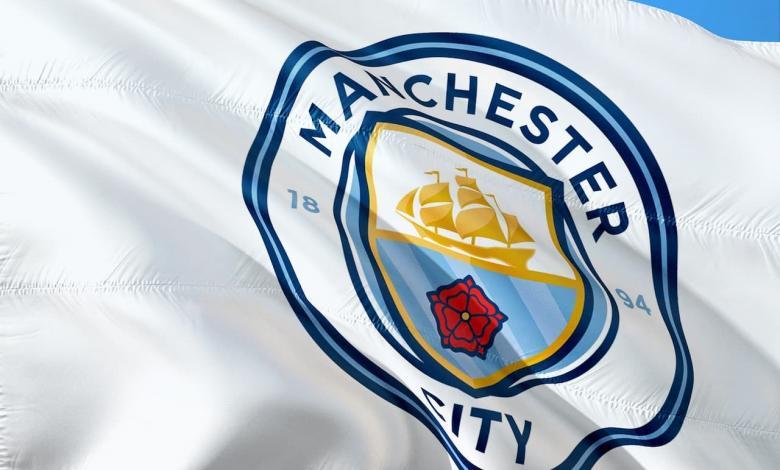 We're halfway through what's been an up and down campaign for Manchester City.
While the team is where many expected them to be at this stage of the Premier League campaign it's been far from smooth sailing for the Sky Blues.
Here's a look at the player's grades at the mid-term mark of the season.
Keepers
 Ederson- A
 Since moving to the club in 2017 the Brazilian is a big reason why City's been so successful in the Premier League.
He's got 11 clean sheets in league play this season.
With a defence as compact as the Sky Blues Ederson is rarely called into action but regardless he's shown consistency at a position that before his arrival was hard to come by.
When a team struggles to score as City has at times this season your keeper needs to be extra sharp and Ederson has done that all season.
Zack Steffen-B
 Coming over from the United States City's backup keeper's done well so far.
He's only featured in one Premier League match but has kept three clean sheets in the Carabao Cup helping his side reach the final for a fourth straight time.
He doesn't have enough action to really make a solid assessment but take away one miscue on a backpass and there's been nothing off about his game.
Defenders
 Ruben Dias-A+
The Portuguese centre-back could be Guardiola's smartest purchase.
He's not the flashiest centre-back but rarely do you see him out of position or make an error.
In 17 EPL appearances, he's shown he can do it all.
He's a good passer out from defence, strong in his duels and in the air, and has made numerous vital interceptions and clearances.
John Stones-B+
 When he's healthy he's a critical part of City's success.
In 11 Premier League appearances City has never lost when he's on the field.
He might not be quite as polished as Dias but he's resilient and has made a number of terrific recoveries when caught out.
He's got three goals in all competitions, two of which were match winners.
If only he had a few more games under his belt he'd be worthy of an A.
Nathan Ake- C-
Since arriving from Bournemouth last summer, it's been a major learning curve for the Dutchman.
He's still a little over-exuberant in his challenges which cost City early in particularly in that 5-2 loss at Leicester City.
Ake needs to show a calmer presence at the back to earn more starts for his new team.
Joao Cancelo- B+
 Strong and versatile Cancelo's done well so far this season.
His statistics aren't earth-shattering but they are still very good.
Just one loss in 15 appearances in the league this season with a number of vital interceptions and clearances.
He can create opportunities and shut down counter-attacks.
He's a solid asset for Guardiola's side struggling to stay healthy.
 Kyle Walker- B+
The man from Sheffield has had another solid campaign for the Sky Blues to this point.
He's been strong at recoveries and well-disciplined and even chipped in with a goal.
Benjamin Mendy- C-
It may be a while before the Frenchman gets a chance to really prove himself again.
In the first half of the season, Mendy was often exploited down the flank particularly against Leeds and Leicester City.
He's been great moving forward and providing an extra threat offensively but he's been a huge liability on the back end.
Aymeric Laporte- C+
The Frenchman's been in and out of the lineup with injuries this season.
When he does play he's got a good balance of offensive skills and is decent at challenges.
Like Mendy, he needs to prove his worth.
He's not been bad but being an average player on a defence like Man City is simply not good enough.
Midfield
Kevin De Bruyne- A+
Coming off a season where he had 20 assists and won almost every individual award he could, the Belgian's provided a strong encore performance so far.
In 17 Premier League appearances he's got three goals and 10 assists.
He's always been the one kickstarting the offense, he rarely loses a duel in midfield, and he's usually the main man creating chances for his side.
Ilkay Gundogan- B+
 The German's been a nice partner in crime for De Bruyne in the middle of the park.
With eight goals in all competitions, he's been a pleasant surprise so far.
His creativity and versatility in his 14 Premier League games are coming at a critical juncture for his side.
Rodri- C-
 The Spaniard has been perhaps the most disappointing part of a solid midfield this season.
In 18 appearances he's got zero goals and City have lost twice.
He's rarely created clear-cut opportunities for his side.
Bernardo Silva-C+
 Through much of the season, Bernardo Silva's failed to find his stride.
He is a versatile player who can be effective down the wing but he's not provided much of a threat when in the lineup.
He's got just one goal and zero assists so far in league play, not what Guardiola expected from him when he bought him from Monaco.
Fernandinho- C-
 Like many City midfielders, he's not gotten a ton of action but the City midfielder hasn't been as solid as in years past.
Defensively he's decent when it comes to duels and tackles though he's never really been anything spectacular.
The City skipper did produce an outstanding goal in their League Cup semi-final against Man United but throughout most of the season, the opposition has been able to penalize him for his lack of pace.
Strikers
Phil Foden- A-
 Really, he deserves a higher grade but because Guardiola rarely starts him that it's hard to know how he'd do with more games under his belt.
When he is playing though he always has an impact.
He's tied for the team lead for goals in all competitions with eight.
He's usually a part of the build-up with a terrific sense of the game which is rare at his age.
What's scary is he's so young there's still room for improvement but he is making it very hard for Guardiola to omit him from the starting lineup.
Raheem Sterling- B
 Sterling is a strong forward who does more than just score goals.
He's great in the build-up to a goal and draws a lot of attention.
That opens up lots of space and scoring chances for his side.
His biggest struggle this season is with consistency.
Scoring goals is not everything especially on a side like City that rarely concedes but Sterling's failed to live up to expectations in that department.
When you score 20 goals in a season the expectation is to match or beat that moving forward.
Ferran Torres- C+
 The Spaniard has been average at best in the City attack this season with two goals in 12 appearances.
After aggressively recruiting him from Spain the City striker is still trying to adjust to a new style of play.
He's shown flashes of brilliance but is lacking that quality in front of the goal.
Gabriel Jesus- B-
 Like many City players, Jesus has had his share of injury problems.
So far this season the Brazilian has just four goals in all competitions.
That's a far cry from his performance the previous season.
Sergio Aguero- C-
 It may be unfair to evaluate City's record goalscorer but he's made enough appearances to warrant a look I feel.
In nine appearances in all competitions, he's got two goals.
Yes, he's had his share of injuries but when he's played he's not been super impressive.
His goals came from the penalty spot and in a meaningless game against Marseille.
Riyad Mahrez-B-
 The Algerian is not one of the mega names on the side but has quietly put together a solid season.
With five goals in league play, he's been an underrated versatile striker for his team.
He can score with his right or left and even has one through the air.
He could use a little more practice in front of the goal.
Omissions
 Players like Eric Garcia, Oleksandr Zinchenko, Cole Palmer, and Tommy Doyle were difficult to assess.
Given the age of Doyle and Palmer and the games they've played in I'd need to see them in more meaningful games for the senior side to make an accurate assessment.
As for Zinchenko and Garcia, it seems clear they are both on their way out and haven't played enough for anyone to judge their play this season. (JSL).