Football
Manchester City
Man City look to exercise their quarter-final demons in the Champions League
Sky Blues host Dortmund in the first-leg on Tuesday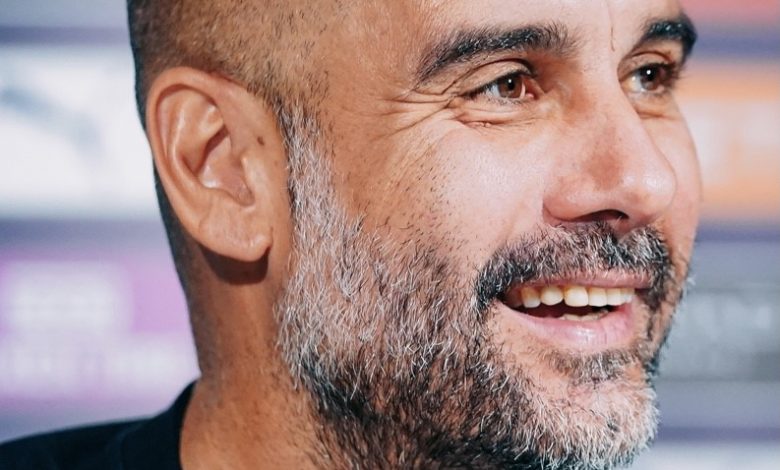 Keeping the dream alive
Manchester City faces perhaps their most significant challenge in the Champions League to this point when they host Borussia Dortmund in the first-leg of their quarter-final on Tuesday.
In the last eight of this competition for a fourth successive season, Pep Guardiola's side hopes to reach the final four for only the second time in club history.
Lineup News
Pep Guardiola has had the luxury of a fully fit squad.
That gives the Spaniard a variety of options for who to play on Tuesday.
Nathan Ake is healthy but hasn't featured since being injured with the Netherlands back in November, and he'll likely be on the bench again for this one.
Despite scoring and playing his best match of the season last weekend, it may not be enough to keep Benjamin Mendy in the starting 11.
Former City striker Jadon Sancho has a thigh injury and won't be available for Die Schwarzgelben.
French defender Dan-Axel Zagadou and attacking midfielder Axel Witsel remain sidelined with injuries.
Former Premier League players Jude Bellingham and Emre Can hope to make a return to English soil for Dortmund.

Road to the last eight
Both sides have been in fine form in this season's competition.
Pep Guardiola's men have arguably played their best football of the season in the Champions League.
The Sky Blues are currently unbeaten in their eight Champions League fixtures, winning seven and drawing once.
As if that isn't impressive enough, they've conceded just once while scoring 17 times.
They're coming off a pair of comfortable 2-0 wins over Borussia Monchengladbach in the round of 16.
You can argue Dortmund's had much some more formidable opponents to deal with, but Edin Terzic's team has passed every test so far in this competition.
They topped their group above Lazio, Club Brugge, and Zenit Saint Petersburg to get to the knockout stage.
In the round of 16, they outlasted last season's Europa League winners Sevilla, winning 5-4 on aggregate.
German success
Man City has had their share of problems in their previous Champions League quarter-final's, but they've had their way with teams from Germany.
The Citizens have won 10 of their last 11 matches against German opposition, and have 12 wins all-time against teams in the Central European nation.
Only Real Madrid (26), Barcelona (20) and Manchester United (13) have more victories against German sides.
Starting Slow
Dortmund will want to get out of the gate quickly on Tuesday, something they've struggled to do in their previous Champions League campaigns.
Edin Terzic's side hadn't reached the quarter-finals of this competition since 2016-17 when they lost 6-3 on aggregate to Monaco.
The German side has only one victory in their previous six Champions League quarter-finals, a 3-1 win over Auxerre in 1996-97 when they went on to win this competition for the first and only time to date.
Four of the nine goals conceded by Dortmund in this season's competition came in their game's first half-hour.
"The Terminator"
When you think of Borussia Dortmund's current squad, one player comes to mind, and it's the one man all the top European clubs will be desperate to sign this summer, Erling Haaland.
The Norwegian has been simply sensational for Die Schwarzgelben with 21 goals in 22 Bundesliga matches this season.
The 22-year-old has been equally as good in this competition, leading all scorers with 10 goals so far.
City will get to see up close just how good the man known as "The Terminator" really is.
The Citizens are among the many high-profile clubs in the market to try and sign Haaland this summer.
Pep Guardiola will hope to slow down the Dortmund striker, something a couple of German clubs have successfully done recently.
Haaland is scoreless in two of his last three domestic league games.
Staying Clean
Manchester City's defensive play has been one of the most impressive we've ever seen in the Champions League.

Ederson has only faced 12 shots on target in his eight Champions League matches, keeping seven consecutive clean sheets.
The only side to have a longer shutout string in this competition was Arsenal, who did not concede a goal in 10 straight Champions League matches in 2005-06.
Dortmund, on the other hand, has kept three clean sheets in this competition so far.
Head to Head
These sides have only faced each other twice before, in the 2012-13 Champions League group stage.
Both sides drew 1-1 in Manchester's first match that season while Julian Schieber got the lone goal in the return match.
At that time, current City midfielder Ilkay Gundogan was in his second season at Dortmund.

City's Sergio Aguero and current Dortmund captain Marco Reus are the only other players remaining on either side from that time

Giving it away
Dortmund's opponents have been most successful when playing the German side at home.
Die Schwarzgelben have conceded nine goals in this competition, six of which came away from Signal Iduna Park.
For Man City, 11 of their 17 Champions League goals have come at the Etihad.
Goalfest?
If both Dortmund's and City's form in this competition continues, we could see some entertaining football over the next couple of weeks.
There have been two or more goals scored in all but two of Man City's Champions League matches to this point.
Dortmund are no stranger to high scoring affairs in the Champions League this season.
Three or more goals have been scored in six of their eight Champions League matches so far.

Managers Words
City manager Pep Guardiola said his team would need to be at their very best to get past a tough Dortmund side.
"Dortmund are a club that possesses a winning mentality – a culture of success. I know how hard these two games will be, but my players are ready to fight," says Guardiola.
"If we want to progress, we are going to have to play our best game. We need to be focused, work hard with and without the ball and play with freedom in attacking areas. That's how we have played all season, and it's the best way for us to approach these games."
Match Info
Tuesday's quarter-final gets underway at 8 pm from the Etihad. (JSL).