Football
Manchester City
Man City hope to end rare slump versus Tottenham
Spurs unbeaten in last three against Sky Blues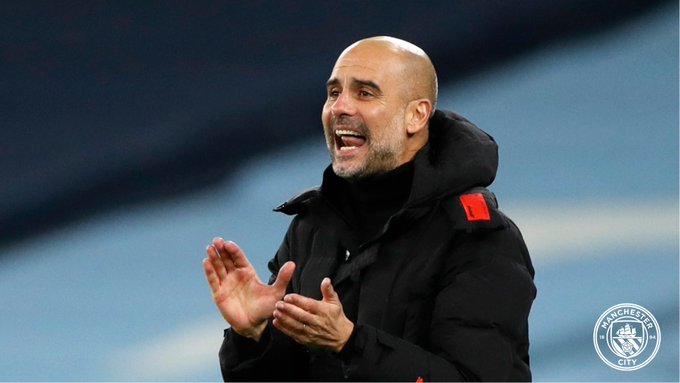 Manchester City puts its 15-match win streak in all competitions on the line this weekend against Tottenham.
The Sky Blues are coming off an impressive 3-1 win at Swansea Wednesday setting a new record for the longest winning streak by a top-flight English side.
Lineup News
It's the same old story for City when it comes to injuries heading into Saturday's game.
Kevin De Bruyne remains out with a hamstring injury, and Sergio Aguero is still looking to get back to full fitness.
Nathan Ake is training but once again will probably see the bench.
 Rodri limped off the pitch in their FA Cup tie this week but is available for tomorrow's game.

Ruben Dias missed the FA Cup match with an illness while Fernandinho has a quad injury. Guardiola will hope to have both back in time for Saturday.
"Except Fernandinho, Nathan and Kevin, I think the rest of the first-team squad are available," said manager Pep Guardiola.
Look for Ederson to take back his place in goal.
Tottenham has been gutted at the back with injuries lately.
Fullback Sergio Reguilon sustained a muscle injury last month while Serge Aurier hurt his foot earlier this week. Both are questionable for Saturday.
Giovani Lo Celsa is out with a hamstring injury.
Spurred on
It seems like ancient history now, but the last time Man City lost a game was against these very Spurs.
Goals from Son Heung-Min and substitute Giovani Lo Celso gave Jose Mourinho's side a comfortable 2-0 victory back on November 21 of last year.
It seems that defeat did not sit well with Pep Guardiola's men. Since that match, they're unbeaten in their last 22 games in all competitions.
Lately losing to Tottenham seems to bring out the best in Man City in the games that follow.
Last season the Sky Blues lost 2-0 to Spurs on February 2 and proceeded to win five straight in all competitions capturing a third consecutive Carabao Cup in that span.
The season before that Spurs beat City 1-0 in a Premier League match at the Etihad. Guardiola's team answered with six straight wins in all competitions while also capturing the FA Cup.
In a Funk
While City is currently at their very best, Jose Mourinho's teams are arguably at their worst.
Having been eliminated 5-4 by Everton this week in the FA Cup Tottenham's had its struggles in the Premier League.
Spurs have lost three of its last four matches in the league sliding down to eighth place in the standings.
The team's goalscoring has mysteriously dried up as well.
In their first five Premier League games, Spurs found the back of the net 15 times. In its last four EPL matches, they've been shutout twice.
Man City is not in a funk, but they've had trouble with Tottenham recently. They've lost their last two matchups against them failing to score each time.
City will be happy to know Saturday's match occurs at the Etihad where they are unbeaten in their last three games against Spurs.
Players to Watch
Historically when these teams meet the big guns are usually firing on all cylinders.
Son Heung-Min Tottenham's top goalscorer has four goals in his last five games against City.
You always have to keep an eye out for Harry Kane and he's been quick out of the gate when it comes to scoring this season. He's scored the opening goal in six different Premier League games, more than anyone else.
Raheem Sterling has three goals in his last three home games versus Spurs.
Ilkay Gundogan is the Premier League's highest goalscorer in 2021 with seven goals in eight matches.
Phil Foden is showing his versatility in all aspects with 11 goals and six assists in league play.
Managers Words
City boss Pep Guardiola says his team needs to be a lot better than they were the last time they faced Spurs.
"We lost because they were better in many aspects than us in that game.
"You see the quality of the players they have and the manager; it's a strong team. We have to do better tomorrow to beat them."
Match Info
Saturday's game from the Etihad goes at 5:30 pm. (JSL).