Football
Manchester City
Man City goes for eighth straight win Sunday against Crystal Palace
Sky Blues unbeaten in their last 14 competitive games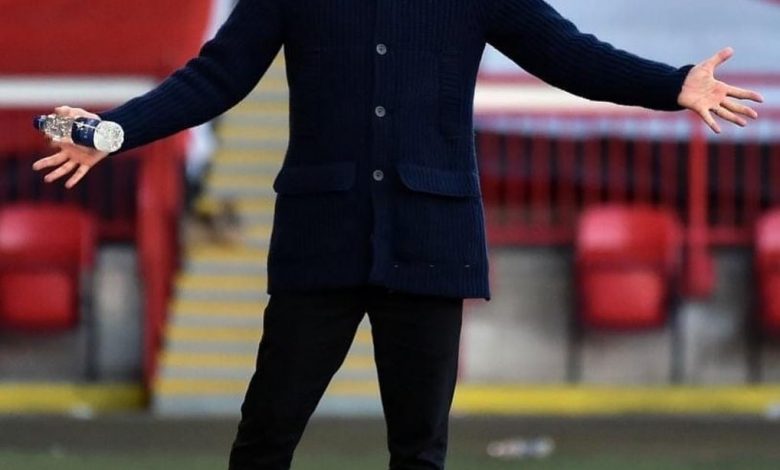 Flying High

 Manchester City look to keep flying up the Premier League standings this weekend when they host Crystal Palace.
Pep Guardiola's men are starting to find their stride currently riding a 14-game unbeaten run in all competitions.
With Man United and Liverpool facing each other this Sunday, it's an opportunity for Guardiola's side to really close the gap at the top of the table.
A win on Sunday would at worst put the Sky Blues in third but within a point of the top two.
Lineup News
 Sergio Aguero is out for sure as he continues to self-isolate after being in close contact with someone with COVID.
Guardiola says Eric Garcia could be ready after isolating himself from COVID.
Aymeric Laporte and Nathan Ake are unfit according to the manager.
For Palace Conor Wickham remains out with an ankle injury.
Midfielder Jeffrey Schlupp has missed the team's last two games with a hamstring problem.
Defenders Mamadou Sakho and Martin Kelly each have injuries and could see the sidelines once again.
New signing Nathan Ferguson doesn't appear to be 100% nor does Scott Dann.
Finding a cure
 One City player who's struggled of late is striker Raheem Sterling,
A season ago he had his best single-season tally in the Premier League with 20 goals.
He's not scored in his last six games across all competitions and hasn't scored in consecutive EPL games all season.
Playing Crystal Palace could be just what he needs to get back on track.
Sterling has four goals in his last six games against the Eagles.
Failing to soar
 After starting their Premier League campaign with a win over Manchester United Roy Hodgson's Eagles have been grounded.
The former English manager has a wealth of experience and knowledge to give but whatever the messages are they're rarely received.
They've shown at times they can compete with draws against Tottenham and Leicester City and at other times they've shown they aren't ready for the big time losing 7-0 and 4-0 to Liverpool and Chelsea respectively.
Currently, they've been in a bit of a rut having won just once in their last seven matches in the league.
They're also coming off a quick turnaround after playing Arsenal to a 0-0 draw on Thursday.
Two days' rest against the hottest team in the league is definitely not the recipe Roy Hodgson's side had hoped for.
Perhaps one positive is their play away from home lately.
The Eagles have only lost one of their last four road fixtures.
They've also got four points from their past two visits to the Etihad.
 One Man Show
 When you look at players to watch for Crystal Palace you always need to keep a close watch on Wilfried Zaha.
The Ivorian international has pretty much carried the team on his back this season with eight goals to go along with two assists.
The absence of Belgian Michy Batshuayi and his struggling countryman Christian Benteke (just three goals between the two) means Zaha's had to do a lot on his own this season.
Even with a struggling supporting cast, Zaha has shown he can step up and score.
He's got 30 goals combined for his clubs in their past four EPL campaigns.
Managers Words
 City's manager Pep Guardiola says Palace are not a team they can take lightly.
"A team like Palace knows exactly what they have to do.
"We have to be patient, find our rhythm. They defend so well. We saw that against Arsenal. They were able to control much of the game.
"It was tough in recent seasons when we lost and drew. We try to convince our players to do our job and win the game," says Guardiola.
Match Info
Sunday's match from Etihad Stadium kicks off at 7:15 pm. (JSL).