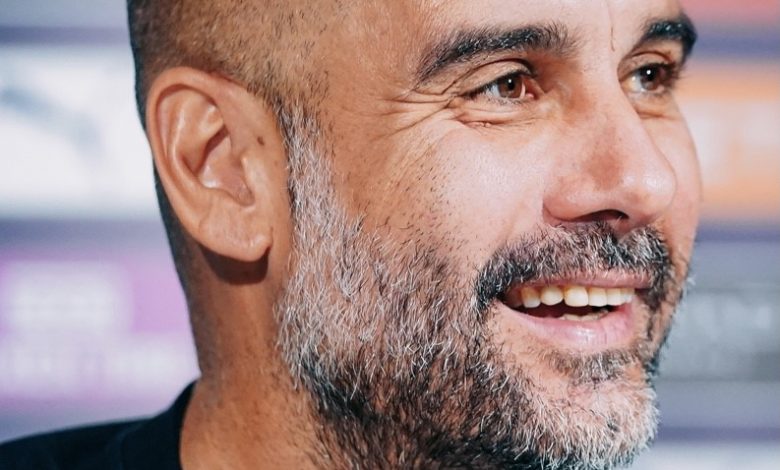 Still Hungry
It seems they've broken just about every Premier League record there is, but Manchester City doesn't want their current win streak to end.
They'll hope to keep their run going Sunday when they travel to the Emirates Stadium to face Arsenal.
The Sky Blues have won 17 straight games in all competitions and are unbeaten in their last 24.
Lineup News
Ilkay Gundogan's groin problem is said to be minor. He could return to the starting 11 this weekend.
Speaking of returning, midfielder Kevin De Bruyne came on as a substitute against Everton and could get his first start since January 20.
As if City weren't tough enough to beat already, striker Sergio Aguero is healthy and could see the field as well.
Ruben Dias and Fernandinho are back to 100%. There's little doubt Dias will play; Fernandinho will be a question mark just given how well the team's been without him.
Nathan Ake remains out through injury.
 For the Gunners, star midfielder Thomas Partey continues to struggle with hamstring and thigh problems. Mikel Arteta will hope he's available this weekend.
Shooting Blanks
For a side known as the Gunners, ammunition seems to be in short supply for Arsenal when they host Man City.
Maybe Mikel Arteta still has a soft spot for his longtime friend and former boss Pep Guardiola and wants to make his side feel hospitable.
In their last three, Premier League trips to the Emirates City have not conceded a goal to the Gunners.
City has kept a clean sheet in four of their last six visits to Arsenal in all competitions.
If the Gunners fail to score on Sunday, it'll be the first time in their history that they've been unable to find the back of the net in four straight Premier League home fixtures.
Relapse
Arsenal this season are like an alcoholic who struggles to get fully rehabilitated.
They started well winning three of their first four Premier League games this season.
Then they ended 2020 in a slump winning just two of their final nine Premier League games.
They went unbeaten in seven EPL matches from Boxing day until the end of January.
But February came along, and Arteta's men are currently on a relapse losing two of their last three encounters in the Premier League.
Sterling things up
Arsenal's defence has been very kind to Raheem Sterling over the past few seasons.
City's striker has a goal in his last three Premier League games against the Gunners and four in his previous five.
Kevin De Bruyne won't mind a return against the Gunners either. The Belgian has three goals in his last two Premier League encounters with Arsenal.
Stopping the bleeding
Arsenal has not had the best of luck facing Man City in the Premier League.
They'll hope to put a stop to a run of seven straight losses in league games to Pep Guardiola's side.
If City can win on Sunday, it'll be the longest consecutive losing skid for a Gunners side to one team since they lost eight in a row to Leeds between 1973 and 1976.
Since the Sky Blues dropped a 2-1 decision to Arsenal in December 2015, they've gone ten straight EPL matches without losing to the Gunners. In nine of those ten games, City's notched two or more goals.
Managers Words
City boss Pep Guardiola says there's a lot to like about his former assistant, Mikel Arteta and his teams play right now.

"What I have seen in the last few months, every game Arsenal play, they are better than their opponents," he says.
"Sometimes, you don't win; you can't control [that]. But what he is doing and the games in the last months, always they are better than the opponent.
"They control games, create chances and concede few. They have an exceptional build-up. They have incredible energy, and they have quality in the middle to make the process well.
"They will be a real contender to fight for titles in the future."
Match Info
Sunday's game at the Emirates takes place at 4:30 pm. (JSL).