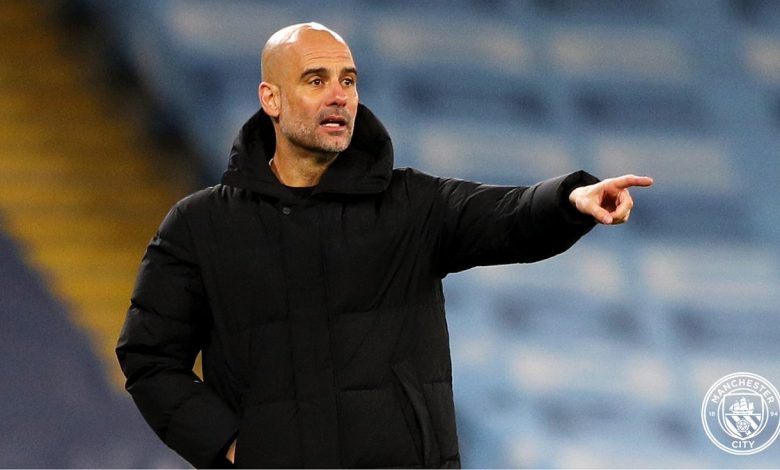 Dreaming Big
 Wembley Stadium will be the sight of a titanic tussle on Saturday when Chelsea takes on Manchester City in the semi-finals of the FA Cup.
It's a battle between two of the best in the Premier League since the new year, both of whom are still in contention for various trophies.
Both teams have already booked their place in the semi-finals of the Champions League, and they would each like to move a step closer to an FA Cup triumph.
Lineup News
Pep Guardiola has a relatively fit squad heading into this match, and he will need the very best out of his team to oust a vastly improved Chelsea side.
Aymeric Laporte didn't play in the 2-1 win against Dortmund in mid-week, but given how Guardiola likes to rotate his team, he could start in central defence on Saturday.
Joao Cancelo is likely to start instead of Oleksandr Zinchenko, who had a rough beginning against Dortmund on Wednesday.
Raheem Sterling and Gabriel Jesus could be due for a call-up into the starting 11 for City.
Zack Steffen has started every match in the FA Cup and Carabao Cup for City so expect to see him in goal in place of Ederson.
Sergio Aguero is out with a muscular problem.
Mateo Kovacic is out with a hamstring problem for the Blues of Chelsea, while defensive midfielder N'Golo Kante has struggled to maintain 100% fitness but should be good to go for Saturday.
Andreas Christensen will miss this match with a muscular injury.
Veteran centre-back Thiago Silva lasted the entire 90 minutes against Porto in the Champions League this week.
Still, given his age and fitness, Thomas Tuchel may want to leave him on the bench for Saturday's fixture.
Reserve goalkeeper Kepa Arrizabalaga has started every match in this competition for Chelsea.
We can expect to see him rather than first-choice keeper Edouard Mendy.
Road to the Final Four
Getting to this stage of the competition has been relatively smooth for both clubs though Man City did suffer quite the scare in an earlier round.
After beating Birmingham, 3-0, City needed some late-game heroics, scoring three times in the final 10 minutes to defeat Cheltenham 3-1.
From there, they eased past Swansea 3-1 before a pair of late goals helped them defeat Everton 2-0 to arrive at this stage.
To get to this point of the competition, Chelsea disposed of Morecambe 4-0 in the third round before Tammy Abraham scored a hat trick in a 3-1 win over Luton Town.
In the next round, Abraham struck the lone goal in a 1-0 win over Barnsley.
Thomas Tuchel's men then shut out Sheffield United in the quarter-finals 2-0.
The Blue Man Wall
If there's a defence in the Premier League that can rival the backline of the Sky Blues, it's Thomas Tuchel's Chelsea.
Since the German master tactician took over from Frank Lampard in February, the Blues have grown by leaps and bounds defensively.
Chelsea have 15 clean sheets in the Premier League this season, 13 of those have come with Tuchel in charge.
City leads the league with 17.
The Blues have three shutouts in the FA Cup in this campaign and have outscored their opponents 10-1.
The Sky Blues have been just as good, if not better, in this tournament so far.
Zack Steffen has two clean sheets, and his team have outscored their opponents 11-2.

Patience is a virtue
When it comes to possession and patience, these two teams have that in spades.
 These are two teams built on possession who like to kick the ball around and tire out their opponents.
City leads the Premier League with over 21,000 passes this season.
Chelsea are third, coming in at just under 20,000.
They are both structurally sound, and they don't give up a lot of grade A scoring chances.
Five of City's 11 FA Cup goals have come beyond the 80th minute of a match.
Meanwhile, four of Chelsea's 10 strikes in this competition have come in the final 15 minutes of a match or half.
Meeting of the Minds
Two of football's best tactical minds will go head-to-head, and so far, Man City's boss has the upper hand.
In the five previous managerial meetings between Thomas Tuchel and Pep Guardiola, the Spaniard has never lost.
Clearing the penultimate hurdle
The further along they get in the FA Cup, the better Man City seem to play.
The Sky Blues have won nine of their last 11 FA Cup semi-final matches.
However they've lost twice to Arsenal (2017 and 2020) in two of their four previous campaigns.
Not to be outdone, the Blues of Chelsea have excelled in the last four of this competition in recent seasons.
A win tomorrow would earn Chelsea a fourth appearance in the FA Cup final in the past five seasons.
It would also make Tuchel the first-ever German manager to reach the final of the FA Cup.
 

Playing their part
Both sides have had some key contributions to get to this point of the competition.
For Chelsea, Tammy Abraham has come to life, scoring more goals (4) than any player (excluding qualifiers) in this season's tournament.
Kevin De Bruyne always seems to come up big in these FA Cup showdowns for City.
The Belgian has nine goal involvements in his last eight FA Cup matches.
Managers Words
In today's press conference, City manager Pep Guardiola said getting his team emotionally ready following their victory over Dortmund will not be an issue.
"It is much, much, much easier. Imagine playing this game after not qualifying for the Champion League semis; it would be much tougher," he said.
"I would love to have more days to recover and prepare, but the schedule is the schedule. You handle the schedule. No complaints at all.
"Tomorrow, we will face one of the best teams in Europe. Try to do a good game and reach the final."
Match Info
Saturday's match from Wembley Stadium takes place at 5:30 pm. (JSL).