Local News
Weather Warning for Boxing Day: Storm Bella Will Hit Greater Manchester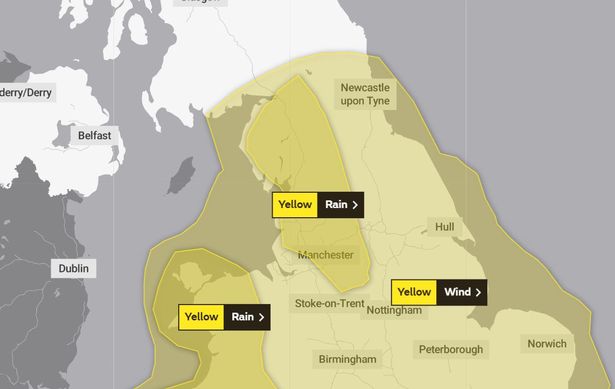 The Met Office warned that rainy and windy weather is expected for Boxing day on Saturday 26 December.
The weather warning was announced for the parts of south Wales and across southern England that the speed of the wind is expected up to 60 to 70 mph in some places. According to the forecast, Storm Bella is likely hit with bad weather conditions and there can be disruption in travel and other utilities.
For Greater Manchester, the forecast shared a yellow warning that will start from 6 pm on Saturday 26 December to Sunday 27 December.
Meteorologists warned that heavy rain with strong winds can cause flooding in some places and some disruption for travel. The Met Office said people should take some precautions for flooding that some houses and business facilities can face flooding.
The Met Office said "Spray and flooding could lead to difficult driving conditions and some road closure. There is a slight chance of power cuts and loss of other services to some homes and businesses."