Local News
Two Car Smashed in Poynton: A Woman Was Trapped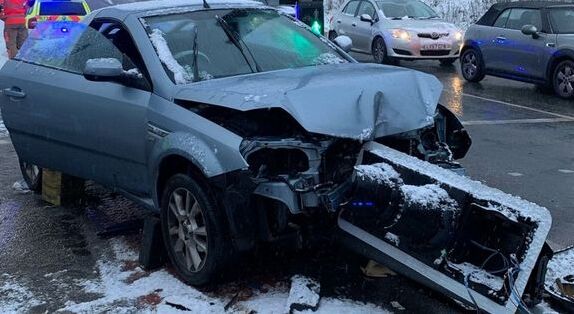 Two cars smashed on the A555 London Road. At the accident, a woman was trapped between the cars. The woman was taken to the hospital by paramedics.
On 2 December, fire crews were called to the accident place around 2.40 pm. When the crews came to the scene, they realized a collision happened between two cars that two cars and traffic lights were damaged.
A woman was trapped between cars and with the help of the fire crews, the woman was rescued from the car. She was taken to the hospital immediately. She doesn't have life-threatening injuries.
Cheshire Fire and Rescue Service said: "Initially, someone was trapped inside one of the vehicles. She got herself out of it after being assessed by paramedics. Firefighters left the casualty in the care of the paramedics."