Local News
National
Storm Christoph forcing evacuation of thousands of Manchester homes
Heavy rainfall continues flooding areas of Greater Manchester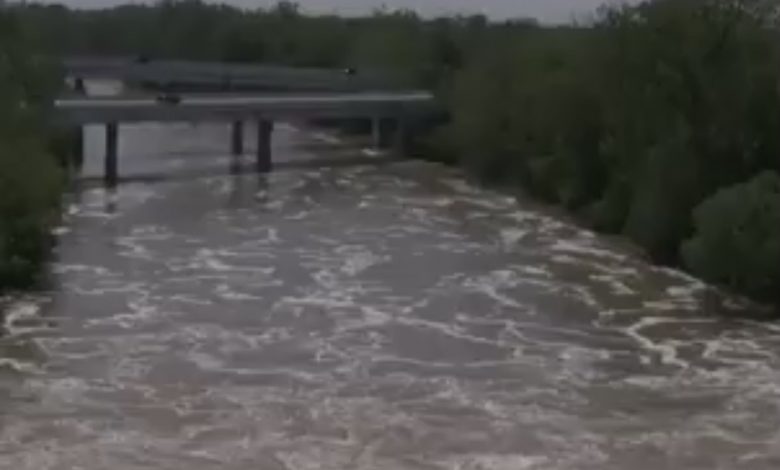 A Storm Brewing
A massive evacuation of more than 2,000 homes is happening across Greater Manchester.
Police and firefighters in the region are working closely with Manchester city council to evacuate the properties in East and West Didsbury, along with Northenden.
To house, those evacuee's council has set up a "Covid-safe emergency rest centre" at the Wythenshawe Forum.
This comes after heavy snowfall and rain struck areas of England and Wales on Wednesday from Storm Christoph.
Chief Constable Nick Bailey with the Greater Manchester Police (GMP) says a flood basin in Didsbury which takes water from the River Mersey, was full and would "over-top in the next few hours."
"We have identified about 160 people that will be moved. There will be provision at Wythenshawe Forum and hotels are being used," says Bailey.
Bailey adds the flooding could impact as many as 3,000 homes in the Greater Manchester region.
British Prime Minister Boris Johnson earlier urged people to follow the evacuation advice.
Transport for Greater Manchester said they closed off Palatine Road in Manchester between Barlow Moor Road and Princess Parkway for awhile due to the flooding.
Greater Manchester mayor Andy Burnham says car parks were open so that people could safely move their cars away from at-risk areas.
"If people need to leave their property to protect themselves and family they are able to do so but we hope they do it in a Covid-safe way," says Burnham.
The Environment Agency has given out 60 flood warnings.
That means it's likely flooding will happen in those areas and immediate action is necessary.
There are also over 180 flood alerts meaning for those areas flooding is possible.
Severe flood warnings are also in place for Whinney Brook and Dovers Brook in Maghull, Merseyside. (JSL).