Football
Manchester United
Fernandes named Premier League Player of the Month
United midfielder wins award for the third time in the last six months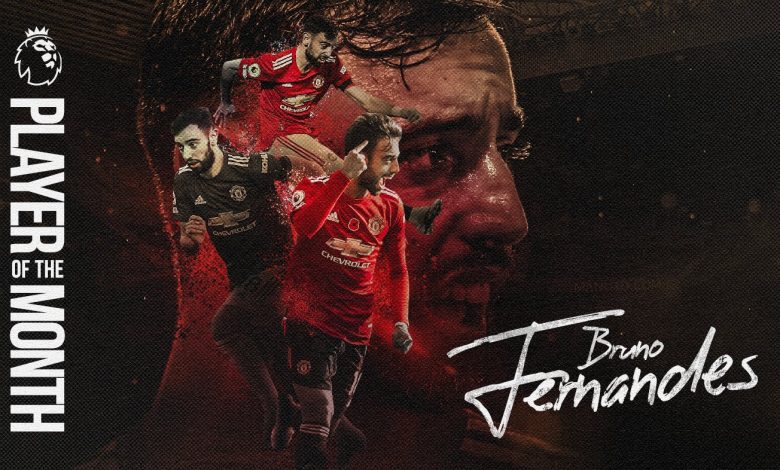 Manchester United midfielder Bruno Fernandes has won the Premier League's Player of the Month Award for November.
The Portuguese international had another outstanding month in what's been a stellar time so far at Old Trafford.
The other nominees included Ben Chilwell, Jack Grealish, Pierre-Emile Hojbjerg, Angelo Ogbonna, and James Ward-Prowse.
"It means a lot, of course," Fernandes said to the Club media after receiving the award.
"I think it's always good for an individual player, this award. Of course, for me, the most important is the team."
 The former star of Sporting Lisbon started last month on a sour note as United fell 1-0 to Arsenal.
The loss seemed to light a fire in Fernandes and Man United.
The club finished the month winning three in a row.
Fernandes scored two in a 3-1 comeback win over Everton along with the lone goal in a 1-0 win over West Brom.
His second-half goal sparked the side's 3-2 comeback win over Southampton where he also set up Edinson Cavani's equalizer.
Fernandes says the club's wins are what's most important: "To be really happy, I have to have a full month with winning the games and with full performances.
"It's really important for me to keep doing well because more important than everyone talking is me. If I'm happy with my performances and what I am doing, I will be top in the country and the club."
The 26-year-old has won this award three times in the past six months.  (JSL).