Local News
Bolton ice cream man loses licence for chasing kids
Man reportedly chased children down the street with a stick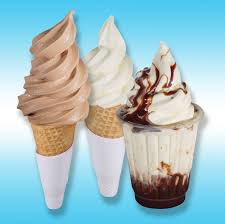 Melting
An ice cream man from Bolton is paying the price for losing his cool on a group of kids.
The Bolton Council is removing the licence of the ice cream vendor as a result.
They say his actions were a big concern to public safety.
They ruled that there was "reasonable cause" to refuse the street trading consent.
The man claims that some children threw stones at his van causing him to chase the kids with a stick.
He claims he wanted to find out where the kids lived so that he could tell their parents.
Minutes from the meeting said: "The committee also took account of the nature of the alleged incident and two witness statements from parents, which included that the applicant wanted the children to get into the ice cream van and subsequently chased the children while holding a black baton in his hand.
"The sub-committee found the witness statements to be credible."
They also gave details of the ice cream man's version of events pertaining to the story.
"The applicant admitted in his signed written statement that he got out of the van to remonstrate with the children and also that he had a stick in his hand, which he had got from his vehicle.
"He said that he did chase them but only to find out where they lived so he could tell their parents what they had been doing in terms of allegedly throwing stones at his vehicle.
"In the meeting, the applicant denied elements of his written statement by saying he did not chase them and did not have a weapon." (JSL).