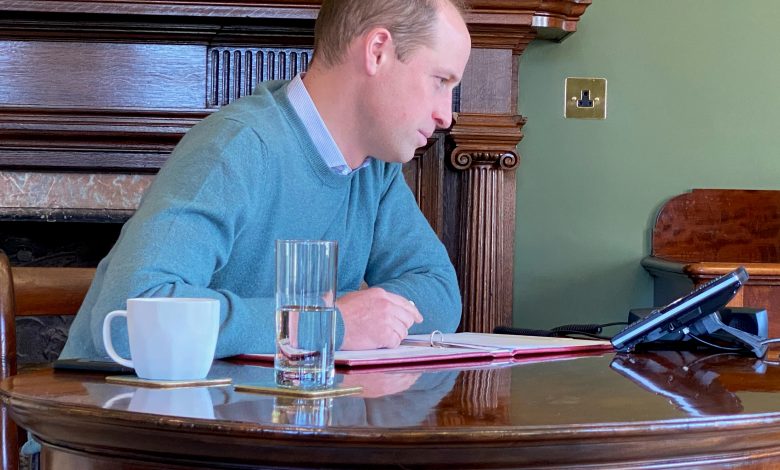 Social Media "at its worst"
A royal family member is the latest to express his disdain for the treatment  Premier League players are getting online.
The Duke of Cambridge, Prince William says the social media abuse is "despicable" and has to stop.
His words come after a string of Manchester United players were the targets of racial slurs recently.
It started Wednesday when Axel Tuanzebe and Anthony Martial got some hate after a 2-1 loss to Sheffield United.
Yesterday Marcus Rashford who got an MBE for helping combat child hunger claims he got multiple racist messages on his Instagram page following a 0-0 draw at Arsenal.
Prince William, who's also the Football Association (FA) president, says this behaviour has to stop.
 "We all have a responsibility to create an environment where such abuse is not tolerated, and those who choose to spread hate and division are held accountable for their actions. That responsibility extends to the platforms where so much of this activity now takes place.
 "I commend all those players, supporters, clubs and organisations who continue to call out and condemn this abuse in the strongest terms," he says.
 

Living Proud
On his Twitter account, Marcus Rashford had a message for his abusers.
 "I'm a black man, and I live every day proud that I am," says Rashford.
 "No-one, or no one comment, is going to make me feel any different. So sorry if you were looking for a strong reaction, you're just simply not going to get it here.
 "I'm not sharing screenshots. It would be irresponsible to do so and as you can imagine, there's nothing original in them.
 "I have beautiful children of all colours following me, and they don't need to read it. Beautiful colours that should only be celebrated."
 

"Deeply upsetting."
 Greater Manchester Police (GMP) say they're aware of the abuse against numerous Man United players.
 The police say "Nobody should be subject to such abuse and it is deeply upsetting not only to those who suffer it but to all those who come across this awful language too.
"These hateful words have no place anywhere in our society, whether online or otherwise."
 

Player Protection
 The Players' union the Professional Footballers' Association (PFA) says something should've been done about this long ago.
 A PFA statement reads in part: "We have been at crisis point with this issue for two years. Racism causes trauma, and online abuse presents a significant risk to people's mental health and wellbeing.
 "Last week, we met with Cabinet ministers to discuss discrimination in football with players sharing first-hand accounts of their experience of racist abuse online.
 "Following the meeting, the government committed to introduce new laws around online abuse and launch a fan-led review of football governance. While we welcome these steps, finding a way to protect players from ongoing racist abuse cannot wait."
"This is not acceptable in any part of society," reads an FA statement.

Other incidents
Sadly, the Man United incidents are just a small sample of the abuse Premier League players got this week.
Chelsea right-back Reece James allegedly got some online abuse Friday.
Police arrested a man yesterday for sending a racist message to West Brom midfielder Romaine Sawyers.
Twitter released a statement regarding all the abuse cases.
They say: "Racist behaviour has no place on our service, and when we identify accounts that violate any of the Twitter Rules, we take enforcement action." (JSL)