Social Issues
Ethical Shopping in Manchester: Top 5 Stores to Keep your Morals on Track
Popping to the shops is so much more than getting a new shower gel or a weekly food shop, it really can help to change the world!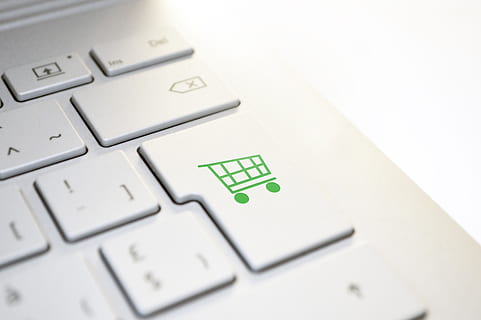 Whether you realise it or not, when the money enters your bank account every payday, you are being given the opportunity to change the world. How? Well, every time you spend your money, you are investing in a business. It's up to you whether you invest in a business that acts against unethical practices, or one who brushes it under the carpet and keeps it all quiet. 
What is ethical shopping? 
Ethical shopping is to steer clear of brands that produce their products in unethical ways; for example, animal exploitation, child slavery, and unfair wages. 
Instead, to shop ethically, it is important to support local, sustainable, and eco-friendly businesses that do not rely on mass-production and immoral methods to make a profit.
When we buy something, we are contributing to the demand for the product, so it is important to be mindful about what morals our favourite stores have, 
Why should I shop ethically?
By specially choosing which businesses to spend your money, you could be supporting animal rights, human rights, and the environment. Popping to the shops is so much more than getting a new shower gel or a weekly food shop, it really can help to change the world! 
With high street brands, you often just don't know if you are contributing money to animal abuse, child slavery, unfair wages, or exploitation. That is just a fact. However, with ethical stores, you can purchase higher quality, more unique products that make an impact.
Are there any negatives?
It is very easy to be put off from ethical shopping when we associate it with the community. A small, but admittedly loud, minority of people who are passionate about ethics may sometimes get a bit carried away. They may seem judgemental. Or they may seem elitist. But what it is important to remember is that you need to make habits that align with your own morals. Don't let a fear of judgement put you off.
If you go zero waste but are not vegan, you are still making an impact. If you eat vegan but occasionally buy from fast fashion, you are still making an impact. Don't shy away from an ethical lifestyle because you feel you will be judged for being 'imperfect'. 
Another possible reason people do not shop ethically is the fear of higher prices and boring fashion. Yes, it is generally more expensive to buy ethically produced clothes. However, clothes produced using ethical methods are usually higher quality and last longer than those from your typical highstreet store. 
How can I shop ethically in Manchester? 
Manchester has many stores that are considered ethical, and this list contains only 5 of many. 
Eighth Day, Oxford Road 
Looking for a vegetarian and vegan food shop and cafe? Well, you don't need to look any further than Eighth Day. Whether you are after some cupboard basics, cruelty-free cleaning products, fairtrade coffee or eco-friendly period care, Eighth day has everything to suit your ethical shopping needs. Remember to bring some containers for the dried good refills!
Want not Waste, Oxford Road
This student-run sustainable business also offers refills of cleaning products and food, while also engaging in a huge recycling scheme. Next time you want to fill up your pot with lentils, bring along your old cosmetic packaging, crisp packets, food pouches, pens, chocolate wrappers and ring carriers from your Saturday night's 6 pack of beers! Want not Waste will take care of recycling it. 
Stitched up, Wilbraham Road 
Yes, buying eco-friendly clothing is good. But, making and mending your own is fantastic! Donate your old textiles to Stitched up, or buy fabrics to mend your well-loved worn and torn outfits. As well as offering fabric and yarn, Stitched Up holds many events to teach clothes-mending skills, educate people on the damage of fast fashion, and even a monthly clothes shop. 
Beaumont Organic 
Beaumont Organic offers a range of tops, bottoms, dresses, and underwear, all made from organic cotton, natural flax linen, and ethically sourced wool. As a business, they only work alongside factories that pay their workers fair wages and try to use mainly spare fabrics that would normally be tossed into landfills.  
Ancoats General Store, Great Ancoats Street 
Imagine popping down to the local convenience store knowing not a single product is produced unethically. At Ancoats General Store, you can! With a wide range of food, free wifi, and a post office this is your one-stop trip on a day of ethical errands.  
Ancoats stocks many local foods, including coffee, bread, baked goods, and beers. And, their refill station is stocked with nuts, seeds, lentils, grains, and cereals. Also, don't worry about the packaging for your plant milk, as Ancoats provides its oat milk in easily reusable and recyclable glass bottles.