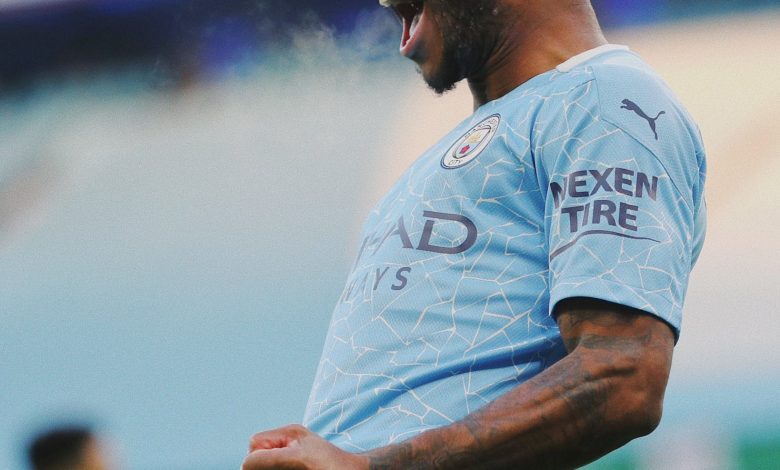 New Year's Resolution
 A few days before the end of 2020 Manchester City's got one New Year's resolution, to move into the top two of the Premier League.
Pep Guardiola's side can do exactly that with a win at Everton Monday night as the leap year comes to a close.
Lineup Notes
 Gabriel Jesus and Kyle Walker continue to recover from a bout of COVID and won't be available Monday.
Defender Eric Garcia remains out with a leg injury.
Sergio Aguero played just over 13 minutes on Boxing Day and could get a start in this match.
The Toffees remain without the services of French defender Lucas Digne through injury along with midfielders Fabian Delph, Allan, and Jean-Phillippe Gbamin.
Colombian James Rodriguez is still nursing a calf injury and could miss his sixth straight Premier League match.
Richarlison missed Saturday's game at Sheffield United after a blow to the head in their Carabao Cup loss to Manchester United.
Not in a giving mood
 The holidays traditionally are a time for giving, that is unless you're playing for the Premier League title.
Neither the Toffees nor the Cityzens have been in much of a gift-giving mood during this festive time of year.
In City's five Premier League matches this month they've conceded only once.
Defensively the Blues have surrendered a total of nine shots on target in those games.
Carlo Ancelotti's side's been more about receiving than giving this month as well.
In December the Toffees have taken 13 of a possible 15 points from their EPL opponents, conceding only one time.
Sweet Tooth
Despite the loss of several key players with injuries, Everton's been able to keep pace with the league's front-runners.
A big reason has been the play of striker Dominic Calvert-Lewin.
The Toffees standout performer has 11 goals in 15 EPL fixtures.
Everton will be happy to know Gabriel Jesus won't be available for Monday's match.
The Blues striker has seven goals in his last five Premier League encounters with the Toffees.
Raheem Sterling has two goals in his last three matches at Goodison Park.
Showing no Mersey
 Scoring goals has been an issue for City this season netting on average less than two per game.
However, that hasn't been a problem for Guardiola's men in recent fixtures with Everton.
In City's last five Premier League matches with the team from Merseyside, they've scored at least two or more against them, all victories.
The last time Everton won at Goodison Park against Man City was in January 2017 when they netted four past Claudio Bravo.
Tooth Ache
 As successful as Carlo Ancelotti's been as a manager he's not enjoyed much success against Man City so far.
In five matches against them with the Toffees and Chelsea, the Italian's won only once while losing four times.
When facing Pep Guardiola, he's got one win and two losses in his managerial career.
Going for Second
 As bumpy as Man City's road has been in the Premier League this season they can go into unchartered territory with a win on Monday, second place.
That spot is currently occupied by the Toffees who will need at least a draw to maintain that standing by year's end as City has played one less game.
Match Info
 Monday's game from Goodison Park kicks off at 8 pm. (JSL).