Football
Manchester United
United hope to leave Chelsea feeling Blue on Sunday
Reds look to extend unbeaten road run to 20 games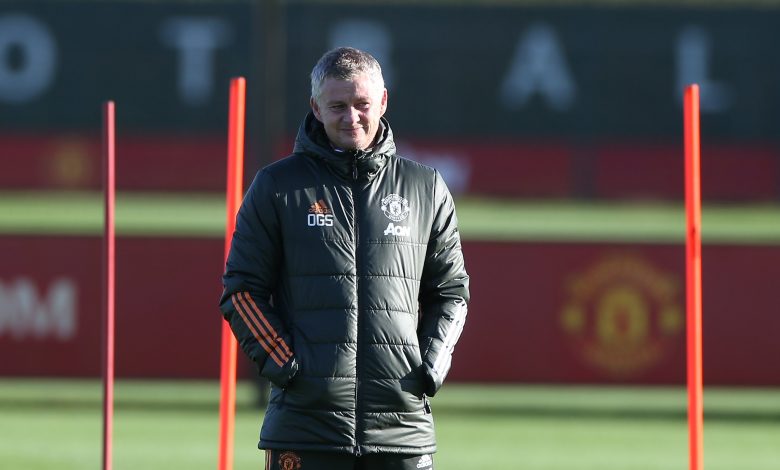 Bridging the gap
A new-look Chelsea side will hope to bridge the gap between themselves and Manchester United when the teams clash on Sunday at Stamford Bridge.
The Reds are currently six points clear of the Blues at the 25-game mark in the Premier League season.
Lineup News
For United, Phil Jones remains out with a knee injury while Paul Pogba will miss again with a muscle thigh problem.
Ole Gunnar Solskjaer said he expects Donny van de Beek will be available and could be a vital part of a United side ailing with injuries lately.
Scott McTominay and Edinson Cavani remain doubtful with injuries.
Daniel James limped off the field in Thursday's game and may not be ready in time for Sunday.
Juan Mata is out after missing the second leg of their Europa League tie on Thursday.
Chelsea is a lot healthier at this point of the season.
The notable absentee this weekend will be centre-back, Thiago Silva.
Olivier Giroud could start ahead of Tommy Abraham once again after the Frenchman's spectacular winner versus Atletico Madrid Tuesday.
Growing in confidence
A change at the top seems to have lit a spark in Chelsea, who'd been sputtering throughout the season.
The dismissal of fan-favourite manager Frank Lampard has brought new hope for the Blues with the arrival of former PSG boss Thomas Tuchel.
Chelsea is unbeaten in all competitions, winning five of their six Premier League fixtures this year under the German's guidance.
One area they've improved tremendously since Tuchel arrived is their defensive shape, keeping four Premier League clean sheets.
The Blues will be brimming with confidence this weekend after shutting out La Liga leaders Atletico Madrid 1-0 in the first leg of their Champions League tie this week.
Over 25 years in the making?
Last season Man United scored a 2-0 win at Stamford Bridge in a Premier League fixture.
If they can do it again Sunday, it'll be the first time they've won back-to-back EPL games at Chelsea's home ground since October 1995.
United's had some favourable results in London against the Blues in recent memory.
In all competitions, the Red Devils have won their last three away games to Chelsea, including a fifth-round FA Cup tie in February 2019.
The Reds have never won four straight competitive fixtures at Stamford Bridge.
Neat freaks
Chelsea may have improved their defensive game lately, but scoring against the Reds of late has been a tall order for them.

The Blues are goalless in their last three Premier League matches versus United firing 41 shots without success. 
They haven't gone scoreless in four straight top-flight matches against one team since Greater Manchester's Bolton Wanderers held them in check four times until April 1960.
What Thomas Tuchel's achieved defensively in a short time in London is relatively significant.
In Chelsea's three Premier League home games under Tuchel, they've kept a clean sheet each time.
If his side can hold United scoreless this weekend, he'll be just the second Premier League manager to keep a clean sheet in his first four games in charge on home soil.
The last time that happened was in 2011 when Brendan Rodgers did it for Swansea City.
Beating these two keepers will take some doing.
Chelsea's Edouard Mendy is third in Premier League clean sheets with ten.
Not far behind is United's David de Gea, who's got eight.
The Three Amigos
Over the past couple of weeks, United's offence has come from three main sources.
Bruno Fernandes, Daniel James and Marcus Rashford have scored in two of the last three games. 
They each scored last week in a 3-1 win over Newcastle. They were the lone goalscorers in the first leg of their 4-0 triumph over Real Sociedad, with Fernandes netting twice.
Fernandes has goals in four of his last five Premier League matches. He's two goals behind Mohamed Salah for the league's golden boot this season.
Rashford, meanwhile, has goals in two of his last three games in all competitions.
James has rarely featured this season,  but has goals in his last three competitive matches.
Scoring at will
When we look at how these teams line up, and the number of offensive weapons each possesses, it's no surprise to see them near the top of the league in terms of goals.
United leads all Premier League sides with 53 this season which is a good thing because they've conceded a lot, 32 to be exact.
Chelsea's improved tremendously since the arrival of Tuchel, and they can still score a bunch.
Scoring goals on paper is what many of us expected from Chelsea going into the season.
 With Timo Werner and Ben Chilwell complimenting Olivier Giroud, Tammy Abraham and Mason Mount, many expected them to score at will.
While not producing the same output as the Reds, the Blues are sixth in Premier League goals this season with 41.
Road Rage
Man United is a team desperate to win a trophy after three straight seasons of frustration.
This season they've taken all that pain and frustration and used it to wreak havoc on the road.
A result Sunday would extend their Premier League unbeaten run away from home to 20 games.
This current streak began with a win over Chelsea 2-0 in February of last year and United will hope it will continue on Sunday.
It's the Red Devils longest unbeaten run away in their entire top flight history.
Their previous longest run began in December 1998 and ended at Stamford Bridge against Chelsea in October 1999.
Managers Words
Man United manager Ole Gunnar Solskjaer says breaking down a well-drilled Thomas Tuchel side is no easy feat.
"You can see in the results, stats and possession they've had, the ability to keep teams away from their own goal, he's done really well. It is never easy coming into a season halfway through, and he must be pleased as well, but hopefully, we can stop that run. That's my job now."
Match Info
Sunday's match from Stamford Bridge in London takes place at 4:30 pm. (JSL).