Crime
Two men given life sentences for "Horrific" murder of Shop Worker
30-year-olds sentenced in Manchester Crown Court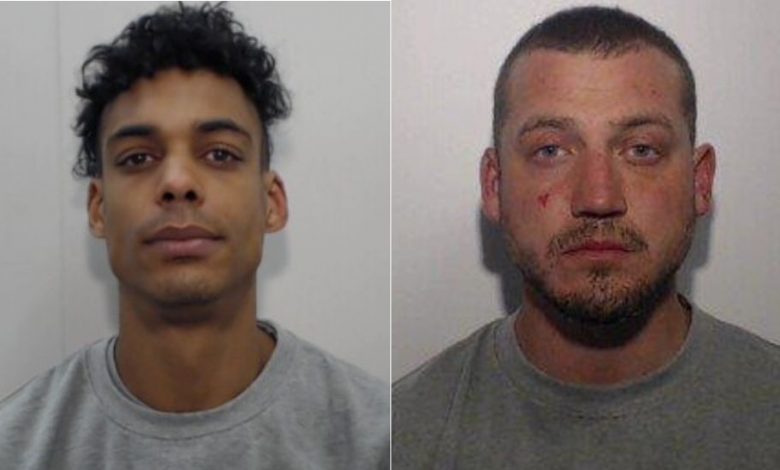 A pair of men in their 30s will be spending the rest of their lives behind bars following a "horrific attack" in Wythenshawe.
Manchester Crown Court handed down the sentences to 34-year-old Joseph Stott and 31-year old Aiden Matthews for their part in the incident.
Stott who hails from Hardwick Road in Manchester must serve a minimum sentence of 16 years.
Matthews of Merton Grove, Tyldesley has an 18-year minimum sentence.
The incident in question took place on June 4.
23-year-old David Allan was walking to the supermarket that day before three brothers came at him with their bikes.
According to police Allan pushed one of the boys who fell off their bike.
The mother of the three boys confronted Allan outside the store where things began to escalate.
Greater Manchester Police (GMP) say the mother flagged down Aiden Matthews who drove by in his van.
Following a short altercation between Matthews and Allan, Aiden got into his van to pick-up Joseph Stott.
The two came back to confront Allan shortly afterwards as Matthews beat him with a large torch while Stott kicked him several times.
The attack took place in "broad daylight".
They left him on the ground, driving away in their van.
Allan was treated in hospital but died from his injuries the following day.
Following the courts sentencing, senior investigating office Duncan Thrope called the incident "a horrific attack that escalated from a petty argument and left a family utterly devastated".
Allan worked at the Manchester Royal Infirmary. (JSL).