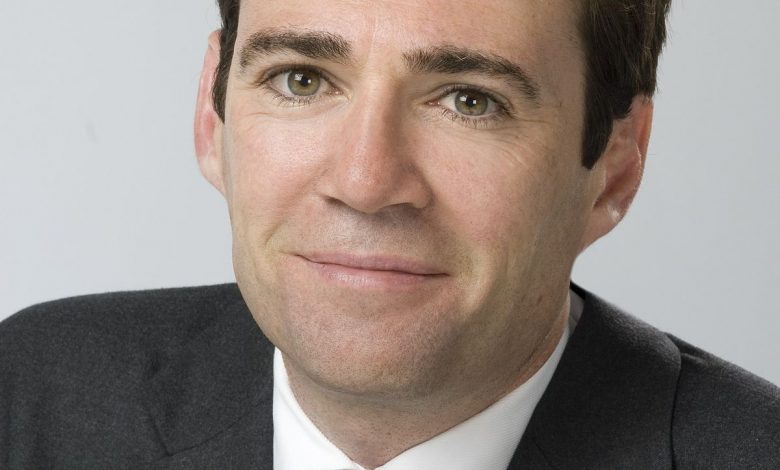 Accountability
The mayor of Greater Manchester is calling on social media companies to do more to discourage racism.
Andy Burnham is just one of many public figures speaking out against a problematic football issue this season.
Online abuse has become a disturbing trend with numerous Premier League players subjected to it lately.
On Saturday Axel Tuanzebe got more racist comments on Instagram following his team's 3-3 draw against Everton.
Anthony Martial and Tuanzebe were the victims of racial abuse following a 2-1 loss to Sheffield United.
Chelsea's Reece James, West Brom's Romaine Sawyers, and Southampton's Alex Jakewitz also got racially abusive messages online.
Mayor Burnham wants social media companies to "step up" and hold themselves accountable if and when racist abuse is reported on their platforms.
"Do Something"
It's not just the men getting online abuse.
Lauren James is the latest footballer to receive racial abuse online.
The Man United women's striker took to Instagram to call out social media companies to prevent this kind of abuse.
 "Instagram on a reall need to do something about it or they will lose so many individuals on their platform — cause that's the only way they will actually listen!" James wrote on her Instagram story.
"Some smart person out there got to be coming up with a platform where you have to prove ID to sign up.
"Instagram doesn't even have a clear 'Racism' option in their reporting system. Could even just remove any emojis with racist meanings.
"Too easy for some kid to press a few emojis in order to try & grab some attentions. Too much talk around these days and nothing ever gets done. Usual story."
Consequences
The UK government is pressuring all social media platforms to do a better job of handling the abuse.

Culture Secretary Oliver Dowden says social media companies face "large fines" if they fail to properly tackle abuse.
Those government fines could total in the "billions".
"We are willing to take the harder legislative measures," says Dowden.
Last week the Duke of Cambridge, Prince William said the social media abuse against footballers is "despicable".
Chelsea is investigating online abuse against Antonio Rudiger.
The Blues defender got racist abuse online by fans blaming him for the sacking of manager Frank Lampard.
The London club says they are passing all relevant information into the matter to police. (JSL).