Football
Manchester United
Dean Henderson gets his chance to prove himself
David de Gea to miss several games for personal reasons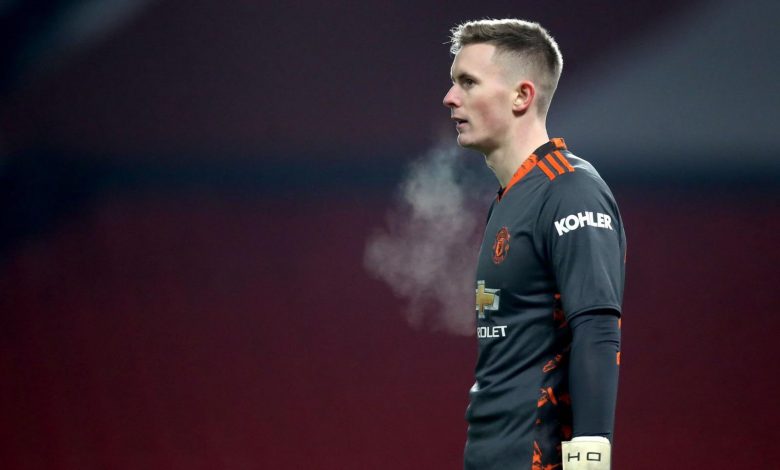 Henderson's Moment
Dean Henderson will get a chance to prove why he should be number one at Manchester United.
The 23-year-old will get to start for the Reds over the next few weeks in David de Gea's absence.
 United's first-choice keeper for nearly ten seasons could miss as many as six games for personal reasons.
The Spaniard and his partner, the pop star Edurne, are expecting their first child very soon.
United manager Ole Gunnar Solskjaer has reportedly said it'd be best for de Gea to be with his family at this time.
Henderson, who signed a five-year contract with the Reds last summer, has been waiting patiently all season for a chance to play.
Last night he appeared in only his fourth Premier League game for the Reds this season in a 0-0 draw with Crystal Palace.
The Englishman has mainly featured in cup ties for his side, playing every match at the Carabao Cup, FA Cup and Europa League.
Henderson has eight clean sheets this season in only 14 appearances in all competitions.
Critical Juncture
Henderson couldn't have asked for a better opportunity to prove his worth than right now.
He'll start during a critical part of the season for the Reds.
His side trails Manchester City by 14 points in the standings heading into this weekend's derby.
The next few weeks will see the Reds face some top-quality teams in England and Europe.
This month United face AC Milan twice in the Europa League, Leicester City in the FA Cup, and West Ham.
At least two of those matches will be must-wins for the Reds.
Playing top-quality sides will be a new challenge for Henderson.
This season in all competitions, he's only faced four English sides (Liverpool, West Ham, Everton, Man City) currently in the top half of the table.
The only other team he's played in the top half of their league table is Real Sociedad, who are fifth in La Liga.
Henderson also has a chance to prove he belongs in the England squad. Gareth Southgate's side will play three World Cup qualifiers near the end of the month.
He came back to Old Trafford to show he's capable of being the guy, and this is his chance.
His next start will come Sunday at the Etihad when United face Man City at 4:30 pm. (JSL).