Football
Manchester United
Reds face Serie A giants in next round of the Europa League
Man United battle AC Milan in round of 16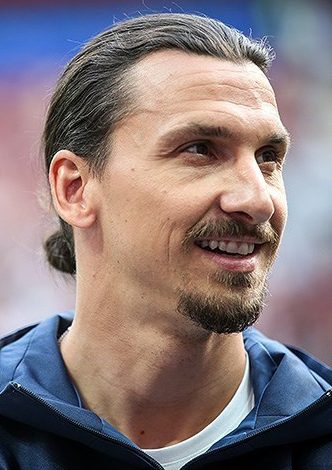 Classic Matchup
European draws haven't been kind to Manchester United this season, and today was no exception.
The Reds will play Serie A giant's AC Milan in the Europa League's round of 16 next month.
It's a classic rivalry renewed as these sides have met ten times through the decades, with each side winning five.
Lady luck has not been on Man United's side in the Champions League or Europa League so far this season.
They narrowly missed out on a place in the Champions League knockout stage behind last season's finalist's and semi-finalist's PSG and RB Leipzig.
Then they got Real Sociedad, who were in first in La Liga when the draw took place.
Now they have AC Milan, who are currently second behind rivals Inter in Serie A.
Familiar Faces
As tough as the draw is for Man United, the coaching staff should have a lot of insight into some Milan players.
The most notable player with AC Milan at the moment is Zlatan Ibrahimovic. 
The ageless Swedish striker made a massive impact at Old Trafford in a short period.
He scored 28 goals in all competitions in his opening season in 2016-17, helping United win the Community Shield, the Carabao Cup and the Europa League.
He played only seven total games in his second and final season because of a knee injury.

Ibrahimovic moved on to play in Major League Soccer (MLS) for the LA Galaxy the following season.
Time may soon catch up to the Swede, but he hasn't forgotten how to score goals. He leads Milan this season with 14 in just 13 Serie A fixtures.
From a veteran to a youngster, you can bet United will have their eye on Diogo Dalot as well.
The Portuguese full-back is currently on-loan with Milan from Man United.
At 21, he's getting some valuable competitive experience, having featured in 19 games for the Italians this season, including eight in Europe.
The man from Braga will be looking to give the Reds a first-hand lesson on how to defend.
Managers Thoughts
Following the draw, United manager Ole Gunnar Solskjaer said he's excited about their next Europa League matchup.
"It's a nice birthday gift, isn't it? To watch that draw!" he said. "We do have the tradition of making it hard for ourselves in draws. It's one of those draws again that you feel could be a Champions League game. It's good for us to have these games to look forward to. This team needs challenges, and we enjoy challenges, and we embrace them.
 "Zlatan, of course, I've been so impressed, I've got to say, by how his career has gone. He had a career-threatening injury when he was here but came back from that and went to [the] MLS, then came back to Milan and has really lifted them. They're on the up and have done really well this season. I've been so impressed by him, and Diogo we know. He went there to get some experience at a big club, and he's learned a lot.
"He's played a lot more games this season, kept fit, and, hopefully, we can give him some bother!"
Solskjaer turns 48 today.
Match Info
The first leg of this round of 16 clash takes place Thursday, 11 March at Old Trafford at 5:55 pm.
Leg two will happen at the San Siro the following Thursday, 18 March at 8 pm. (JSL).