Coronavirus
Local News
COVID Infection rates in Bolton now the second highest in the country
200 new cases reported in Greater Manchester Borough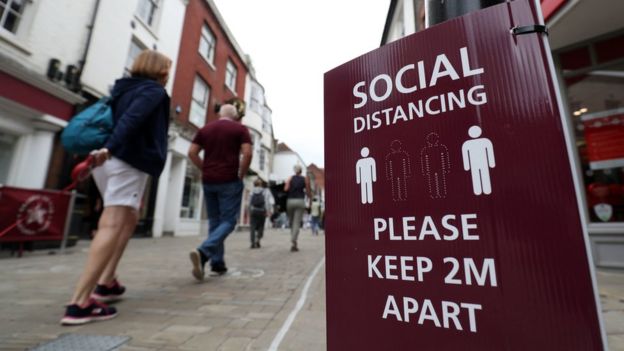 On the rise
 A spike in new cases of COVID this past week means Bolton now has the second highest COVID infection rate in the entire country.
In the week ending August 30, the town saw cases jump to around 70 per 10,000 people.
Put another way Bolton saw 200 new COVID cases which is an incredible increase of 270%.
Red Alert
 After some encouraging signs about the infection rates across Greater Manchester it's gotten a lot worse.
Bolton has not been put on red alert along with Oldham which remains at that status.
The infection rate in Bolton is now the highest of all ten boroughs at 69.6. Oldham is next at 63.3.
The only place in all of Britain with a higher infection rate than Bolton at the moment is Peddle in Lancashire.
Lockdown measures remain
 The government made a last-minute change deciding to maintain the lockdown restrictions in place for Bolton and Trafford.
The rates in Trafford may not be at red alert status yet but there is concern over how fast the infection rate has grown there.
In the week ending August 22 Trafford was at 18.1 per 100,000 people.
The latest numbers for the community ending August 30 show they are up to 38.8 according to the Manchester Evening News.
The lockdown measures were to be lifted Wednesday, however a last-minute meeting helped convince the government to keep those communities on lockdown.
Slight increases
The numbers in Rochdale, Manchester, Tameside, and Salford have seen slight increases since our last report.
Of those five spots the highest numbers are in Rochdale who are at a rate of 44.1, up slightly from 41.1 in our last report.
In the week ending August 22 Manchester sat at 42.1.
As of August 30 they sit at 42.7.
In Tameside there was a larger increase from 22.5 about a week ago to 39.3according to latest figures.
Salford jumped up a few points from 31.3 to 37.9.
Bury meanwhile remained the same at 27.7
Improvements
 Two communities in Greater Manchester saw improvement in the last infection report.
In our report ending on August 22 Wigan's rate was the lowest in Greater Manchester at 9.1.
They saw a slight increase the week before of a few points, but in the week ending August 30, Wigan is in second place with a rate of 12.1.
The most improved community is Stockport.
They have dropped 23% week-on-week sitting at 10.2.
Here is a look at all the numbers across the board:
(JSL)