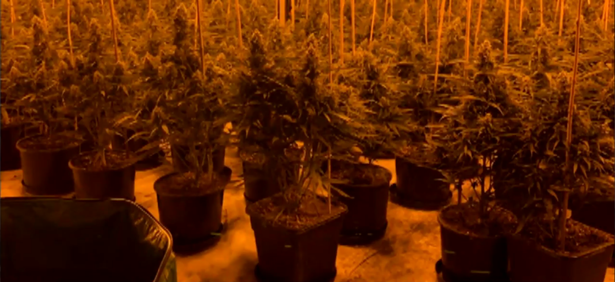 A cannabis farm was found in Droylsden that could be worth over £1m. Four men were arrested after a police operation.
On Tuesday (March 30), police organised an operation towards a disused farm site on Sunnyside Avenue, Droylsden. The site had already been found suspicious after an investigation into an organised crime group in Tameside. Also, police got several reports of suspicious activity from the public before the warrant.
Four men were arrested for the suspicion of drug offences after the warrant in the farm site.
Paul Walker, Superintendent of Tameside borough, said the site could have been used to produce over £1m worth of cannabis. He said: "We've got an operation ongoing at present at large disused farm premises in the Droylsden area. The operation is targeting what we believe to be an organised crime group that was using that location to produce cannabis on quite a large sort of industrial or commercial scale."
The searches on the farm are still being. It is expected that the investigation will be completed on Wednesday morning. Police are appealing any information on the suspicious activity in your area. You can report suspicious activities on the GMP website or you can call 101.
#ACTION | Four men have been arrested on suspicion of drug offences as part of an investigation into an organised crime group in #Tameside.

The site off Sunnyside Lane is still being searched.

Watch Superintendent Paul Walker, of GMP Tameside, discuss the operation here: pic.twitter.com/XwIOmlQgOf

— Greater Manchester Police (@gmpolice) March 30, 2021