Football
Manchester City
Swansea aims to be "perfect" versus Man City
Sky Blues and Swans meet for the second time in FA Cup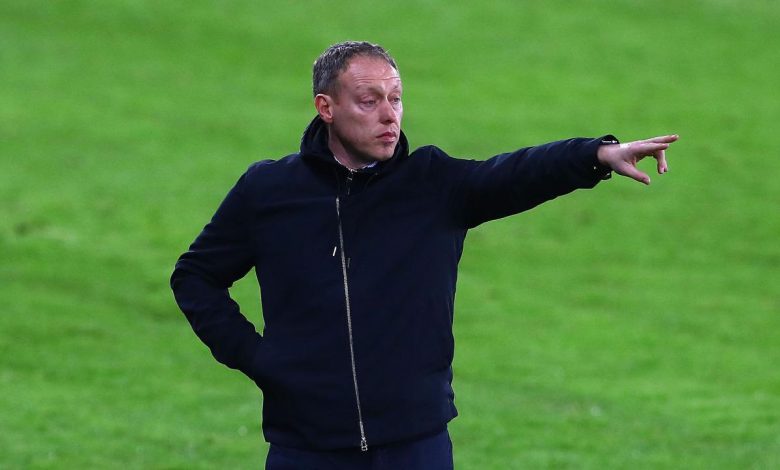 A berth in the FA Cup quarter-finals is on the line Wednesday as Man City head to Normandy Road to face Swansea City.
The Swans will aim to do what Cheltenham FC almost did last round and pull off a massive upset against a team that's clicking at 100% in terms of results this year.
Lineup News
On the injury front, things are the same as usual for Pep Guardiola's side.
Kevin De Bruyne remains out with a hamstring injury while Sergio Aguero struggles with his fitness and is unlikely to see the field.
Nathan Ake and Kyle Walker are doubtful with muscular problems.
However, it's not the Premier League, which means we'll probably see some newer faces in the Man City starting 11.
Midfielder Tommy Doyle has featured twice in cup ties this season and could very well see the field a third time come Wednesday.
Zack Steffen has started every match in the team's FA Cup and Carabao Cup campaigns, and we can expect that trend to continue.
Ruben Dias has played virtually every minute of every game since signing this fall, but his right-hand man in defence John Stones could get a rest.
Steve Cooper on the Swansea side will hope to have midfielder Korey Smith back from injury while it's unclear if Paul Arriola will be ready to play.
The American arrived in Wales on Monday after being loaned to the second-tier team from DC United.
He could play alongside fellow American Jordan Morris who himself is on loan from the Seattle Sounders.
Striker Liam Cullen recently underwent ankle surgery and won't be available.
On a hot streak
Liberty Stadium will host the hottest two sides in their respective leagues tomorrow.
Man City has been crushing their competition-winning ten straight in the Premier League and 14 in all competitions.
A win tomorrow would set a new English football record for most consecutive wins by a top-flight side.
The Swans are in fine form in the Championship unbeaten in their last ten games in all competitions.
Just like City Swansea have yet to lose this year winning six of its seven games up to now.
It could be a good test for Steve Cooper's side who could very well be seeing Man City a lot more frequently in the seasons to come.
The Swans still have some work to do to get into the Premier League, but they're set up quite nicely at this point of their campaign.
The Welsh side is third just two points behind leaders Norwich City but with a game in hand.
Cleaning up the competition
If there's a second-tier side in England that can hold a candle to Man City's defence, it's Swansea.
The Swans have 16 clean sheets in all competitions this season with 15 coming in the Championship.
They've conceded just 15 times in league play.
That's not only the fewest in their league, but it's just one more than City's conceded in the Premier League.
Zack Steffen and Ederson have combined for 21 clean sheets this season in all competitions.
Sharing the Wealth
No player on either side is lighting it up in terms of goals, but both teams get their scoring from multiple sources.
For City Ilkay Gundogan has been on a tear, he leads the team with nine goals in the Premier League so far and six in his last six EPL games.
Phil Foden is right there with him, scoring eight times in all competitions, including one in each FA Cup tie so far.

Thirteen different City players have found the back of the net in the Premier League so far.
Swansea has ten different players on the EFL scoresheet this season.
Jamal Lowe and Andre Ayew are tied for the team lead with nine.
Conor Hourihane has been the hottest striker for the team so far scoring in each of his last three games.
Tough to Beat
It's no secret Man City have been virtually unbeatable in the past couple months, and like many teams, Swansea's had their struggles with the Sky Blues.
 City's won 12 the last 14 games against Swansea including each of the previous six in a row.
Winning seems to come easily for Pep Guardiola especially in the FA Cup.
The Spaniard's won 18 of the 21 ties he's been a part of in this competition.
Swansea meanwhile has lost seven consecutive FA Cup games against the Premier League.
One thing the Swans have going for them, however, is their form in past FA Cup's.
In two of their past three FA Cup campaigns (2017-18 and 2018-19), Swansea has made the quarter-finals.
Needing Perfection
Ahead of his sides big game Swansea boss, Steve Cooper said they simply can't afford any mistakes against Man City.
"We have to be perfect; there's no doubt about that. And hope they're not," says Cooper.
 "When we get opportunities to play, we have to commit to it. We've got to be perfect with our game and hope they're not, but we won't be doing anything too different."
On the opposite side City's Pep Guardiola is not taking the Swans lightly.
"Swansea have a tradition of good managers. Michael Laudrup was there, Roberto Martinez, Graham Potter and now Steve Cooper.
"It was a difficult game (in 2019). I don't expect a different game than when we suffered a lot to go through," says Guardiola.
"I know Swansea's consistency defensively. They are solid, don't concede chances or goals. They have the quality to play up front.
"It will be a real difficult test, and we will have to do a good performance. I don't expect any different tomorrow."
Match Info
Wednesday's kick-off from Liberty Stadium will be at 5:30 pm. (JSL).