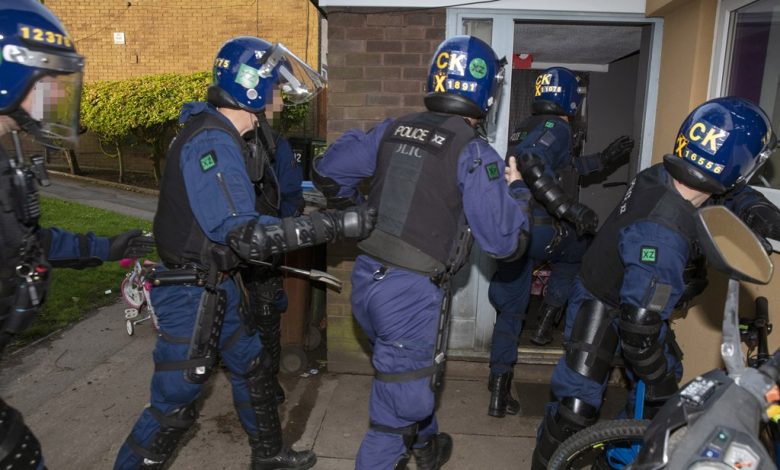 Officers from GMP Stockport's district executed four warrants yesterday. An amount of class A and B drugs and £12,000 in cash were found.
Police executed four warrants in the Edgeley area. Three men who are aged 18,35 and 39 were arrested on suspicion of drug offences. They are still in custody for questioning.
Anyone who has information on the incidents should contact to police urgently and assist with the enquiries.
Police Sergeant Gareth Davis, of GMP's Stockport district, said: "This morning's significant activity has seen us make three very important arrests in the disruption of class A and B drug dealing in Stockport, and highlights our endeavour to take illegal supply from our streets."
"We know there has been a lot of concern in the community about the prevalence of such criminal activity occurring in certain areas of the borough, and today's activity aims to drive a wedge between the activity and the supply that is fuelling that trade."