Football
Manchester City
One Win Away
Man City can clinch the Premier League with a victory on Saturday versus Chelsea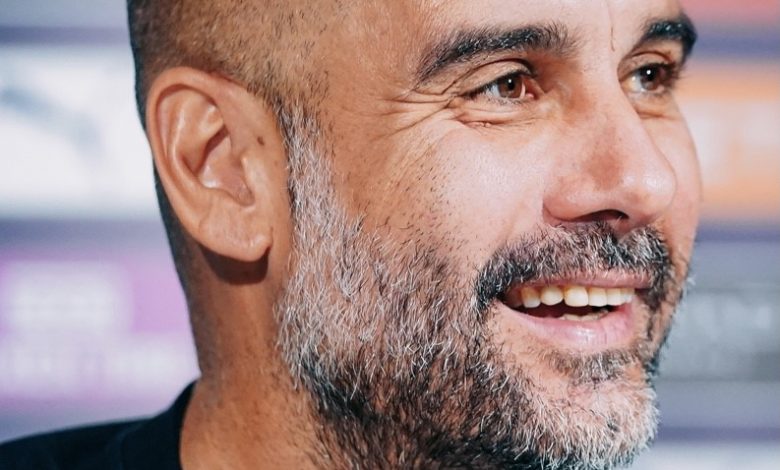 Eyes on the prize
Manchester City have the opportunity to claim another Premier League title on Saturday when they host Chelsea from the Etihad.
Coming off an emotional high this week and advancing to their first-ever Champions League final, the Sky Blues know that a win against the Blues of Chelsea will guarantee the title comes back to the Etihad for a third time in four seasons.
Lineup News
John Stones won't be available for the Sky Blues as he serves the last game of his three-match suspension.
Joao Cancelo could reclaim his spot at fullback after Oleksandr Zinchenko played in mid-week.
Benjamin Mendy and Rodri will hope to return, while record goalscorer Sergio Aguero looks to get a few more goals before ending his career with City.
Chelsea midfielder Mateo Kovacic is still nursing a thigh problem and unlikely to play.
 That means Jorginho, N'Golo Kante, and Christian Pulisic may have to carry the workload.
Marcos Alonso could make his way back into the starting lineup as Thomas Tuchel could rest Ben Chilwell.
Dress Rehearsal
With a shot to win another Premier League title, you can bet Pep Guardiola's side will be eager to come out and take it to Chelsea throughout this match.
Both sides have a lot to play for at the moment; for City, three points means they end the season with two trophies at the very least.
Thomas Tuchel's side have moved up nicely to make the Champions League again next season.
However, the German will know that his side cannot be too complacent.
West Ham are only three points back of the Blues in the EPL standings.
This match is just the appetizer for what's to come between these sides, who will face each other in the Champions League final on May 29.
Selfishness
Lately, when these teams face-off, we rarely see them sharing the points.
In fact, in their last 11 EPL meetings, none of the matchups featuring these two sides have ended in a draw.
The Citizens have won seven of those encounters, and they will have revenge on their minds as Thomas Tuchel's team denied City a chance at a quadruple in the FA Cup semi-finals.
Etihad Woes
Chelsea does not have many fond memories playing at the Etihad against Man City, especially in recent memory.
The London side have lost their last three away matches in league play to the Citizens by an aggregate score of 9-1.
They last won on City's home field in December 2016 under manager Antonio Conte.
London Teams Falling down
Lately, Man City have dominated the Premier League, feasting on sides from London.
The Sky Blues have lost only one of their last 24 Premier League matches at the Etihad to teams based out of London.
They are unbeaten in each of their last 14 such matches since losing 2-3 to Crystal Palace back in December 2018.
Impenetrable Wall
Manchester City's defence have been spectacular all season long and a big reason why they are on the cusp of another EPL crown.
Ederson has 18 clean sheets on the season, which is the most among EPL goalkeepers.
It's also one more than they registered across the entire 2019-20 campaign.
The highest total this team has achieved in a single season in this competition came in 2018-19 when they had 20 shutouts.
Score for Four
Man City playmaker Kevin De Bruyne will look to pad his resume a little more, especially against his former club.
The Belgian has been fantastic of late in this competition with three goals in his last three EPL matches.
A thorn in their side
Record goalscorer Sergio Aguero found the back of the net last weekend.
The Argentine has had his share of spectacular outings against Chelsea through the years.
Aguero has struck 15 goals in 21 games against the Blues in his Man City career.
The only other EPL squad he has performed equally as well against is Newcastle.
Managers Words
Heading into this match, City boss Pep Guardiola explains what it would mean to win the Premier League once again.
"I've always said the Premier League is the most important title," he says.
"We have four games left to get one victory, and tomorrow we will try to get it.
"Right now, believe me when I say, there is not one thought about the final of the Champions League because we do not have the Premier League in our hands.
"When we have the Premier League after, the focus will be the final of the Champions League, and everything will be related to the final.
Match Info
Saturday's match from the Etihad gets underway at 5:30 pm. (JSL).