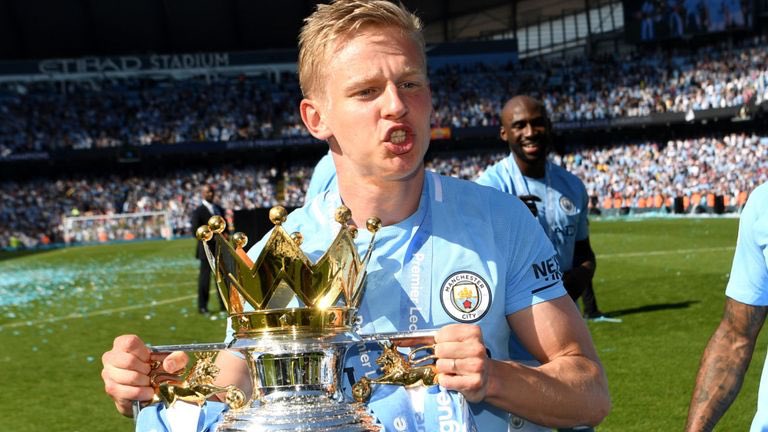 Clearing some space
Manchester City could soon be parting ways with defender Oleksandr Zinchenko.
With the transfer window now open rumour has it the Ukrainian wing-back is on Lazio's radar.
The Rome-based side is reportedly considering signing him but hasn't communicated anything to City just yet.
The 24-year-old's only had one Premier League start this season.
Since joining the Sky Blues in 2016 for £1m he's made just 74 total appearances in all competitions.
The versatile winger can play as a defender or attacking midfielder.
With two loan spells since joining City, it's clear the club sees him as expendable.
With Mendy fully fit and the major signing of Nathan Ake last summer Zinchenko's been mostly an insurance policy for a crowded backline.
English club Wolves are also reportedly in the hunt for the youngster.
The Wanderers are in desperate need of a defender with Jonny Otto and Willy Boly out injured along with Marcal.
The transfer window closes on February 1. (JSL).