Football
Manchester United
Man United ring in the New Year against Aston Villa
Red Devils look to stretch unbeaten run to 10 games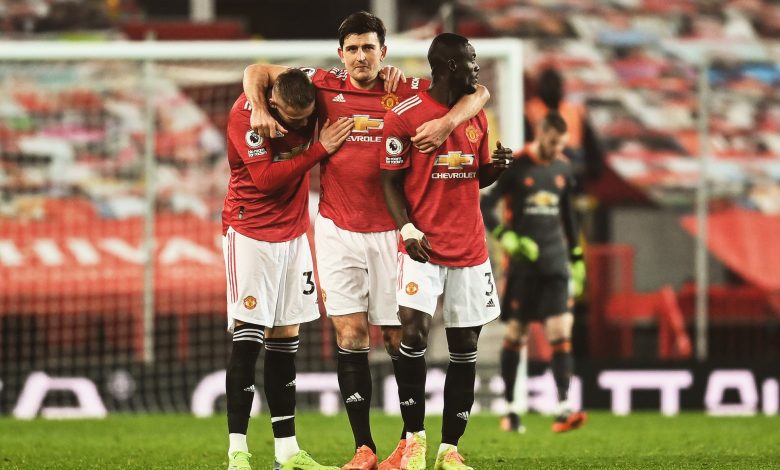 Eyes on top-spot
 Manchester United start the New Year full of confidence hosting Aston Villa Friday night.
The Red Devils are in high spirits heading into this game currently riding a nine-game unbeaten run that's propelled them into 2nd place in the Premier League.
Another three points on New Year's Day could move Ole Gunnar Solskjaer's side into a tie with Liverpool at the top of the table.
Lineup News
 Both teams head into the New Year relatively healthy.
Victor Lindelof is questionable with a back injury.
Marcos Rojo is out with a calf injury.
Phil Jones remains a long-term absentee with his knee issues.
No new injuries for Dean Smith's side but there could be some changes to the team from their 1-1 draw with Chelsea this week.
Ross Barkley is nearing recovery from a hamstring problem and could be in line to replace Bertrand Traore in the starting 11.
Tyrone Mings is back from suspension, meaning either Kortney Hause or Ezri Konsa will likely be on the bench.
Surprise Package
 No one would have predicted at the start of the season that Dean Smith's side would be sitting in fifth place with a shot at a Champions League berth.
A point away from relegation last season the Lions have made the most of their new lease on life so far in 2020/21.
Villa is unbeaten in its last five matches in the Premier League and just four points back of Man United with a game in hand.
Giant Killers
 What's been most impressive about Aston Villa is their record against the elite teams in English football.
They got victories against Liverpool (7-2), Leicester City (1-0) and an impressive 3-0 win over the once mighty Arsenal.
Commanding Record
 The Lions have had their share of struggles at Old Trafford lately.
United hasn't lost to Villa at home since 2009.
The Lions have managed only four draws in 16 straight matches against the Red Devils.
Wide Open
 This could be an entertaining game to watch as both teams love to play at a high tempo.
18 of Villa's 28 goals this season have come in open play.
United have 23 goals from open play on the season.
Aston Villa's scored three goals in six of its 14 matches.
Man United's produced three or more goals in seven of their fixtures to this point.
Managers Words
United manager Ole Gunnar Solskjaer stressed the importance of staying focused during this busy time of year.
"It's Friday night again now [against Aston Villa], so hopefully they don't overdo the celebrations on Thursday as its New Year's Eve. They are happy with the win, the confidence that gives you and the mentality and attitude that gives you. They will recover well for Friday, "says Solskjaer.
His counterpart Dean Smith says they aren't intimidated by Man United.
"We're looking forward to it. We had a good result [at Old Trafford] last year with a good performance in a 2-2 draw. They've added to their squad since and they're a strong team. With our results — against Liverpool, going to Arsenal, Leicester away, and getting a point here [at Chelsea] — we've proven to ourselves that we can go and compete against anybody. We'll have total respect for them, but we certainly won't be fearing them, "says Smith.
Match Info
 Friday's match at Old Trafford kicks off at 8 pm. (JSL).